It's a young art form we practice; nevertheless, photography's history is rich with beautiful stories, prints, and cameras if you're willing to dig deeply enough. The short film The Camera Collector digs deeply indeed.
This touching tribute to the art of photography was created by Andrea Casanova of the fine art collective Branco Ottico, and up until this week it was only available on Vimeo On Demand. But thanks to the money they made in this way, Branco Ottico decided to release the video for all photography lovers to enjoy.
It's a short documentary that takes you into the home of a mysterious Italian camera collector who spends the next 13 minutes regaling you with stories and showing you his incredible collection of cameras, accessories, and prints that make up the pieces of his passion for photography.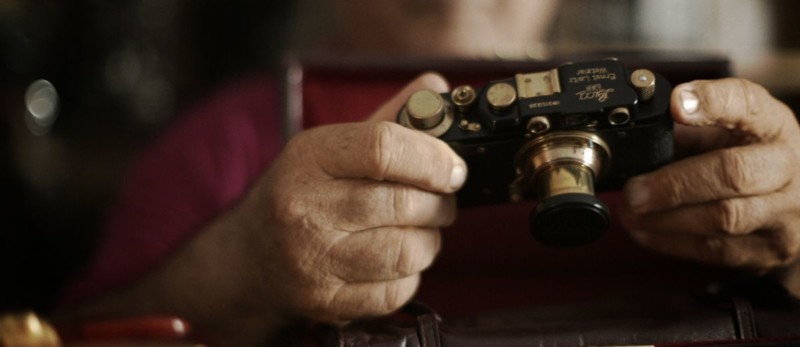 More important and impressive than the mystery man's collection, however, is his obvious love of photography and photo history.
It starts in the 1960s when he was beaten by his father for buying an expensive Leica, moves on through his life dedicated to buying and collecting all things photographic, and ends, appropriately enough, with his father once more.
"Later on, I talked to my dad about my passion and work," he says near the end of the short doc. "I said: 'think about all the punches you gave me because I wanted photography to be my job.' 'Ah,' he said, 'do you think I would have punched you if I knew the outcome? But I thought it was a waste of money.'"
Words, and perhaps an experience, many passionate photography lovers can probably relate to.
The Camera Collector is a wonderful ode to the passion that consumes many of the people who read this Website day-in and day-out. We hope you enjoy it as much as we did.