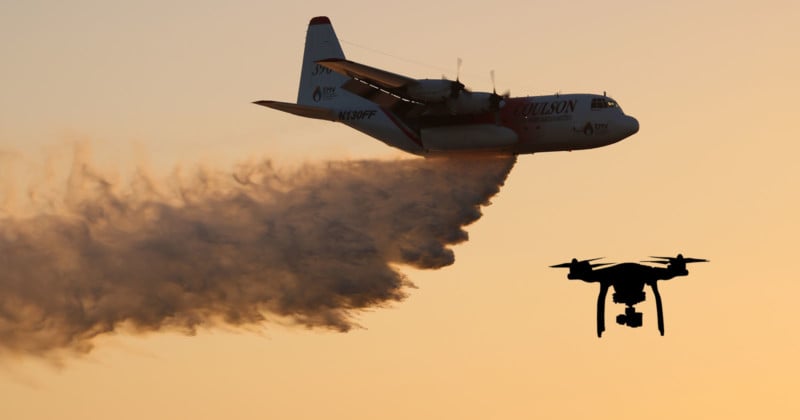 An Arizona aerial photographer has been arrested for flying a drone over a forest fire in Goodwin, Arizona. His actions caused 14 firefighting aircraft and crews to be grounded.
The Arizona Republic reports that the grounding of the planes meant ground units had to temporarily abandon their firefighting efforts as they no longer had air support, letting the fire continue to blaze undeterred.
The Yavapai County Sheriff's Office said on Saturday that 54-year-old Gene Alan Carpenter had been arrested and charged with "endangerment and unlawful operation of an unmanned aircraft," creating "substantial risk of imminent death or physical injury" to firefighters.
An Arizona law was passed last year that made it a crime to interfere with firefighting efforts by flying a drone. A no-fly zone had also been declared above the fire, but Carpenter still decided to fly his drone in the area to shoot photos of the scene.
Witnesses (including a U.S. Forest Service employee) reported Carpenter repeatedly taking his drone into the air throughout last week. He was finally arrested after authorities spotted his white van that he was seen flying next to, the Arizona Republic reports.
Authorities were able to implicate Carpenter using witness descriptions as well as aerial photos of the fire uploaded by the photographer to his website.
---
Image credits: Header illustration based on photo by dabt