During a trip through Spain, French photographer Nicolas Rivals set up geometric shapes of light and shot long-exposure photos of them glowing in Spanish landscapes. The project is titled "La Línea Roja," which translates to "The Red Line."
Rivals tells PetaPixel that he built the shapes out of 3- to 4-meter-long pieces of wood with lights fixed to them. The lights are extremely low power, powered by a 12V source, so very long exposures are required to make them glow brightly in the resulting photos.
"A red line woven over a journey through Spain, to connect Man with nature," Rivals writes. "A red line to fix a moment of poetry. Unreal scenes which existed for a night to disappear in the morning."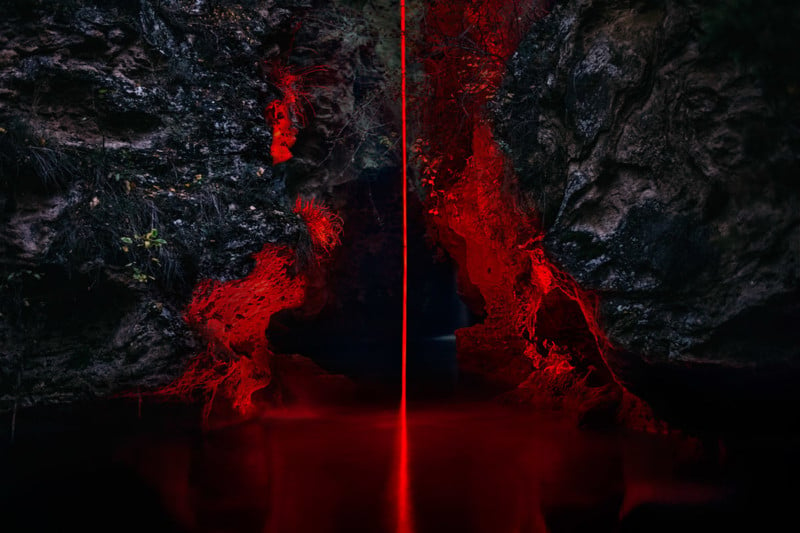 You can find more of Rivals' work on his website and on Behance.
---
Image credits: Photographs by Nicolas Rivals and used with permission