What does it take to cover the Olympic Games as a sports photographer? Here's a 10-minute video titled "One Shot" that offers a behind-the-scenes look at the Olympics from the photographers' perspectives.
It's a competition against tens or hundreds of other photographers from around the world, all competing for the best angles and hoping for a measure of luck in capturing the most defining moments of the Games.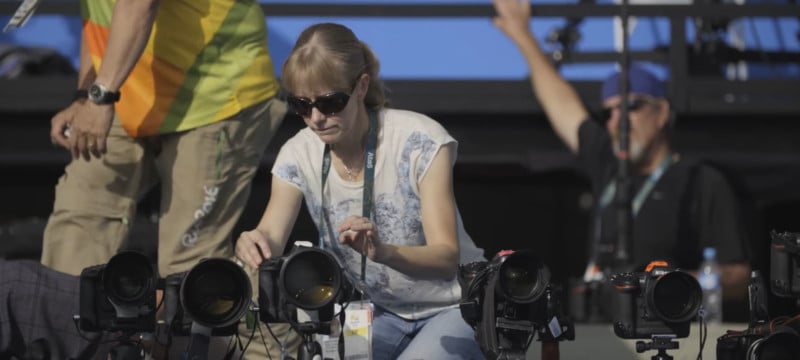 Oh, and the DSLR stockpiles by companies like Canon and Nikon were impressive at the Games as well.