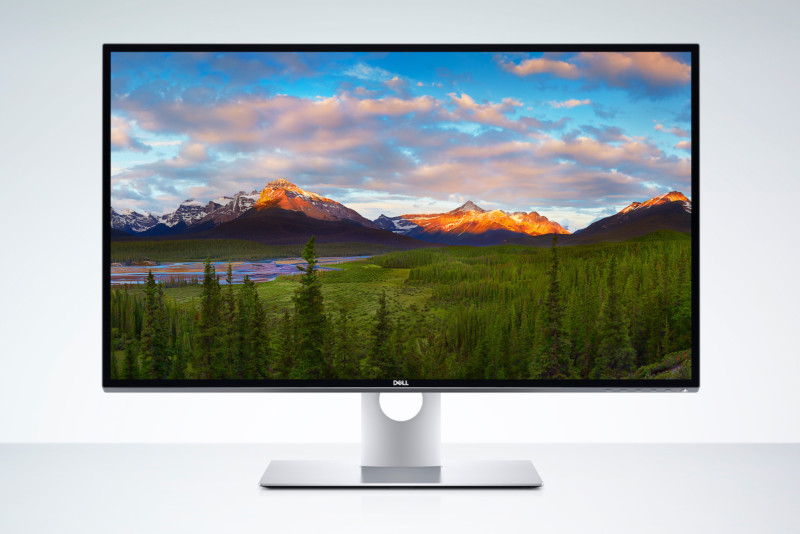 😳 If there was ever a time to start a gear announcement with an emoji, this is it. Dell just revealed a world's first at CES: an insane 32-inch 8K monitor with 33.2MP worth of resolution and 100% coverage of both sRGB and AdobeRGB.
Put another way: at 7680 x 4320, the 10-bit panel inside the UP3218K sports the same resolution as four 4K monitors and contains a whopping 1.07 billion colors. All of this mouth-watering resolution is packed inside a 9.7mm bezel and a housing that sports two Displayport 1.3 ports and four USB 3.0 ports.
Okay, now for the reality check: price. When the Dell UP3218K goes on sale March 23rd, it will cost you $5,000. Not unreasonable when you consider that it'll basically be the only 8K monitor on the market, but slightly silly when you realize your graphics card probably can't keep up with this resolution just yet.
Resolution isn't everything—there are monitors out there that offer better contrast and brightness, and a multi-4K monitor setup is a joy to work with—but if you're looking for that monitor that, to paraphrase Spinal Tap, "goes to 11" … this will be your pick.
(via The Verge)