Camera companies often slice cameras and lenses in half to show off the inner workings at trade shows. If you're wondering how the slicing is done, check out the 3-minute video above that shows a Canon EOS ELAN 7E 35mm SLR getting cut in half by a 60,000 PSI waterjet.
The video is by a new YouTube channel called Waterjet Channel. Just as the Hydraulic Press Channel posts videos of different things (including SLR cameras) getting crushed by a powerful hydraulic press, the Waterjet Channel shows objects getting sliced by a waterjet.
In the video above, the waterjet slices through the Canon SLR like it's butter.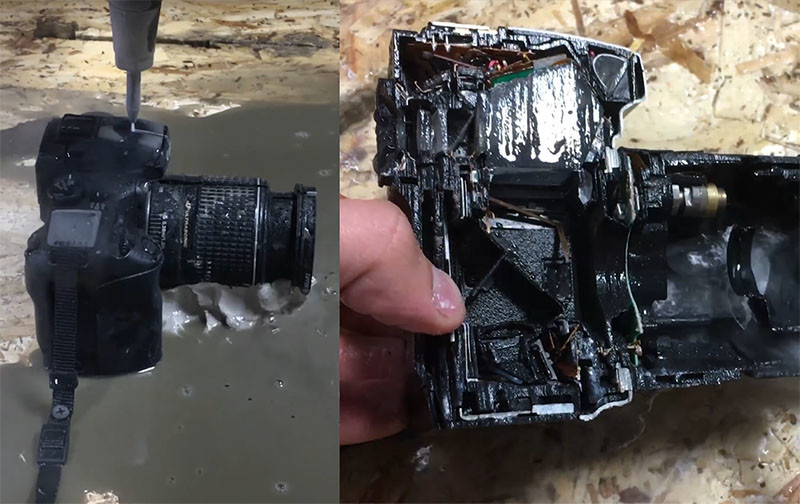 The sliced camera gives us an interesting look at the pentaprism used by the viewfinder and the element groupings of the lens.
---
Image credits: Video and still frames by the Waterjet Channel