Last week, 25-year-old Danish automotive photographer Sebastian Pichard grabbed an old photo from his archives, opened up Photoshop CC, hit record, and started editing without any idea what exactly he would end up with. The resulting editing timelapse shows off his mad Photoshop skills… and a bit of image theft.
First, let's clear up the image theft bit. Pichard himself addressed it when he posted the video to Reddit:
"To point out the obvious: yes, I'm stealing images from Google like there's no tomorrow," he explained. "I don't normally do this, but this photo was made for pure fun and for the sake of the timelapse." No harm, no foul. All that's left is to show you the before and after so you can see how a slightly dingy looking photo turned into something epic by comparison: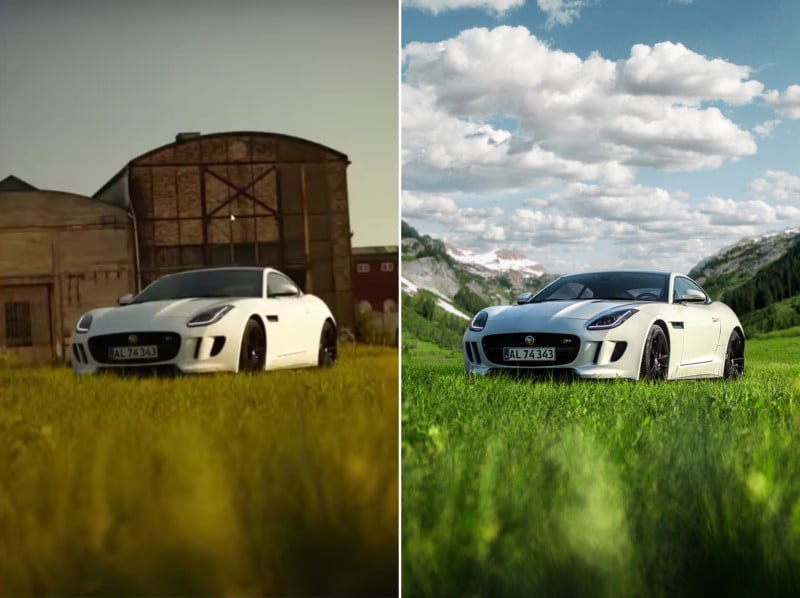 Check out the full timelapse up top to watch Pichard's editing chops in action; the full editing time is about an hour and a half, but it's been boiled down to a bite-sized 1 minute and 37 seconds. Hopefully, the video inspires you to do some Photoshop practicing of your own today.
---
Image credits: Photographs by Sebastian Pichard and used with permission.