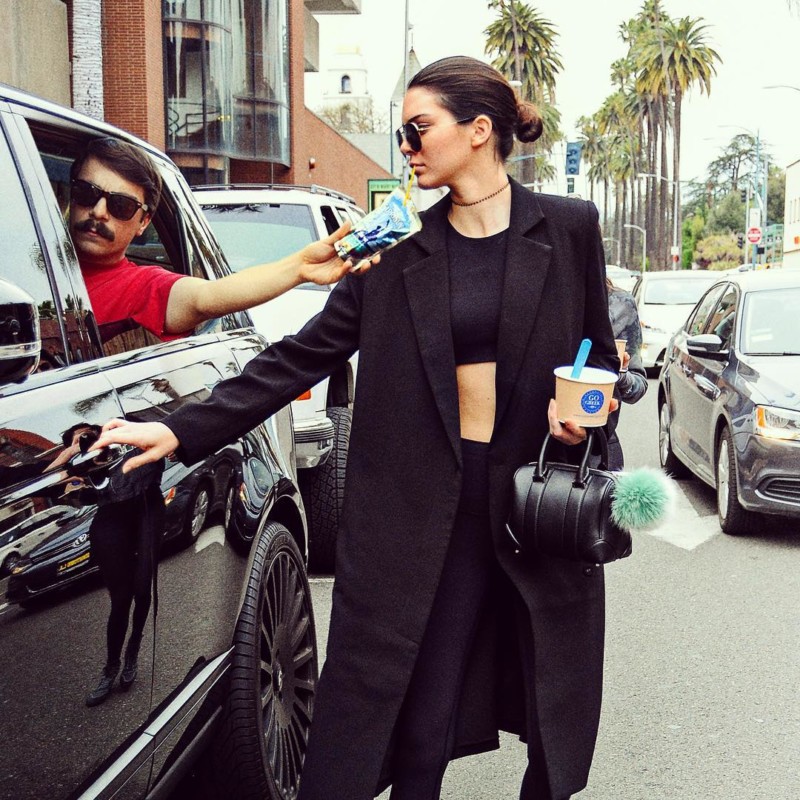 Over on Instagram, there's a guy who goes by "Kirby Jenner" who has attracted over 440,000 followers with cleverly Photoshopped photos. For each photo, the guy humorously inserts himself into a photo of celebrity Kendall Jenner.
With over 70 million followers, Kendall Jenner is one of the biggest celebrities you'll find on Instagram, and "Kirby" has built up a huge audience by piggybacking off Jenner's fame.
"Kirby" describes his fictitious character as Kendall's fraternal twin who's an amateur model.
"Kirby is just sharing his photos, videos and stories with the world, just like his family," Kirby tells PetaPixel. "His just happen to be the ones that are not as widely circulated."
The Photoshop skills behind the photos are impressive: color, noise/grain, lighting, and even blur are matched to make the insertions look seamless.
Check out Kirby's Instagram account if you'd like to follow along with his curious life photos with Kendall.