After our first visit to Yosemite National Park, my girlfriend and I have made it our goal to try to visit as many National Parks as possible. It's partly because of how beautiful and varied the parks are from one another, and partly because of the escape from the everyday noises that we find while out there.
The winter holidays in particular is one of our favorite time to visit. The parks are less busy than during the summer, you don't overheat as much when hiking, and you might even see some parks covered in snow. Like when we started our road trip this past Thanksgiving break at Great Sand Dunes National Park, and finding the dunes covered in snow.
Our 6-day road trip took us through 6 National Parks in Colorado and Utah: Great Sand Dunes, Black Canyon, Mesa Verde, Canyonlands, Arches, and Capitol Reef. In some of the parks, like Sand Dunes and Capitol Reef, there were very few crowds and we found a lot of spots where we had the viewing point or trail to ourselves.
However, in some of the more popular parks such as Arches and Canyonlands, we barely found parking spots at the trailheads because of how crowded it was. And this leaves me feeling a little conflicted; in one hand, I find it encouraging that more people are appreciating and taking time to go outdoors instead of shopping Black Friday Sales. But on the other hand, it was really difficult to take in the stunning scenery when people line up to take group pictures and selfies.
Take the Mesa Arch for example, the most photographed spot in Canyonland during sunrise. Most of the pictures you see on the Web or social media portray the beautiful arch, glowing from the reflecting rising sun and the vast soft canyon landscapes beyond it. A beautiful sight of serene scenery.
But the reality is far from that narrative. In order to get the sunstar from just under the arch, you pretty much have to line up right in front of the arch. We got to the viewing point about 30 minutes before sunrise, and we barely got a spot to place our tripods down.
I ended up getting my shot at ISO 800, handheld — not ideal, but better than not getting it at all.
And at the Delicate Arch in Arches National Park, we had to wait way after twilight to get a clean shot of the arch without visitors crowding and lining up under them. And by then, the soft glow and contrasting shadows were gone.
I can't even imagine what it must be like during the summer season.
I tried using an ND3 long exposure filter to "remove" the crowd, but you can still see their "ghosts." (And my Photoshop ineptitude won't help me clear them out). My shot above was taken after twilight with minimal light. There wasn't a lot of contrasting shadow left by the time the crowd thinned out.
Another thought that came to mind is that how these beautiful parks, a symbol of our diverse and rich country, as it celebrates its centennial, are constantly under attack. Threatening them are external environmental pressures, the sheer number of visitors and wear from them, vandalism, and increasing difficulty to secure funding for park operations and improvements.
The National Parks are meant to be enjoyed by everyone, but I feel that as photographers, we have a special responsibility to be vocal supporters and actively do whatever we can to protect them. We take pictures from these parks to put in our "portfolios," we find inspiration in them, we rely on them to find clear dark skies to see the Milky Way, we use them to increase traffic to our social media posts, we sell prints of them, and more.
But I think we also often take them for granted. So as a call to action, here are some things that I think we can do to show our appreciation for these last pieces of unspoiled lands in our nation:
1. Learn about the funding challenges and current legislation that needs our support to secure the parks funding for the next century.
2. Donate to the National Parks Foundation or other friends of the parks like Sierra Club or other nature conservancies.
3. Leave no trace when you visit the park. Be responsible of your own trash and disposables.
4. Follow the rules. Don't go to places that you shouldn't. It takes time and money to repair the damage that's done to the landscape (if it's even possible)
5. See something, say something. Destruction or vandalism in the parks is a Federal Offense and we've all read the many stupid things that people have done this past year alone. From walking onto Yellowstone geyser basin, to driving on the Racetrack Playa.
6. Share your love of the park through your own Social Media accounts and encourage others to help.
7. Thank a Park Ranger, staff, or volunteer when you get the chance. They are responsible for making sure that you are safe, preserving the park's beauty, and making sure your experience is wonderful.
8. Avoid crowded viewpoints and famous landmarks. Yes, the Tunnel View in Yosemite is an iconic location and easy to get to, but would you want to end up with the same shot that millions of other people have already taken? Venturing out to other parts of the parks also help reduce the strain and damage on the more famous landmarks, plus you get a unique shot that nobody else may have gotten before.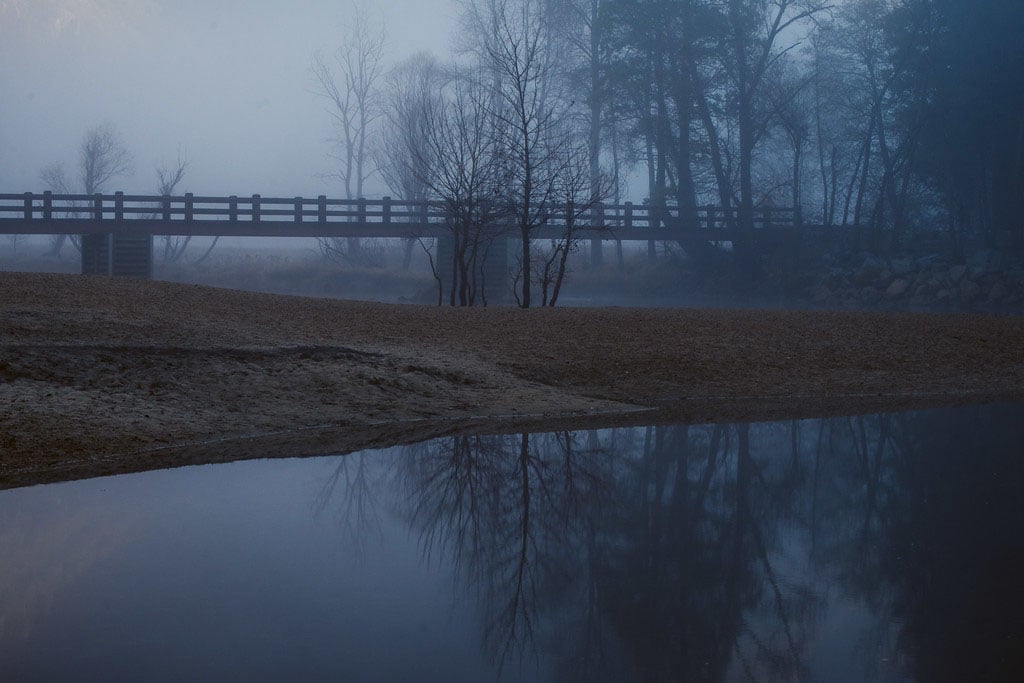 9. And lastly, just be nice. Try not to be loud and disrespectful when you're out there. Share your photo spot with others. Offer to take a picture of that family next to you. You don't want to have a bad experience when you visit the parks, so don't make it a bad experience for others.
---
About the author: Ryan Prawiradjaja, who goes by Ryan P, is a photographer, runner, and traveler from the San Francisco Bay Area and currently based in Austin, Texas. You can find more of his work on his website, Instagram, and Flickr. This article was also published here.