Sphere is a new lens that's designed to turn any DSLR camera into a 360-degree camera. It captures a full 360-degree view horizontally and a 180-degree field of view vertically.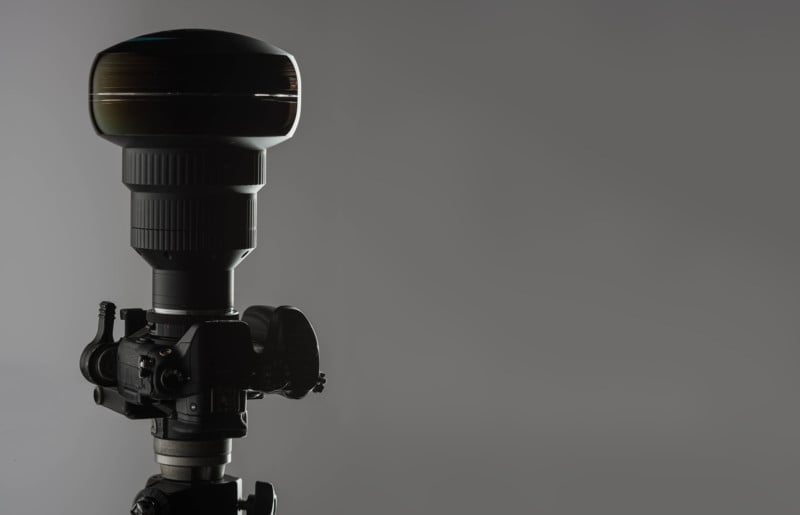 Created by a startup called the Sphere Optics Company, which is also working on similar lenses for GoPro cameras and smartphones, the Sphere Pro lens is currently one of a kind in the world of DSLRs.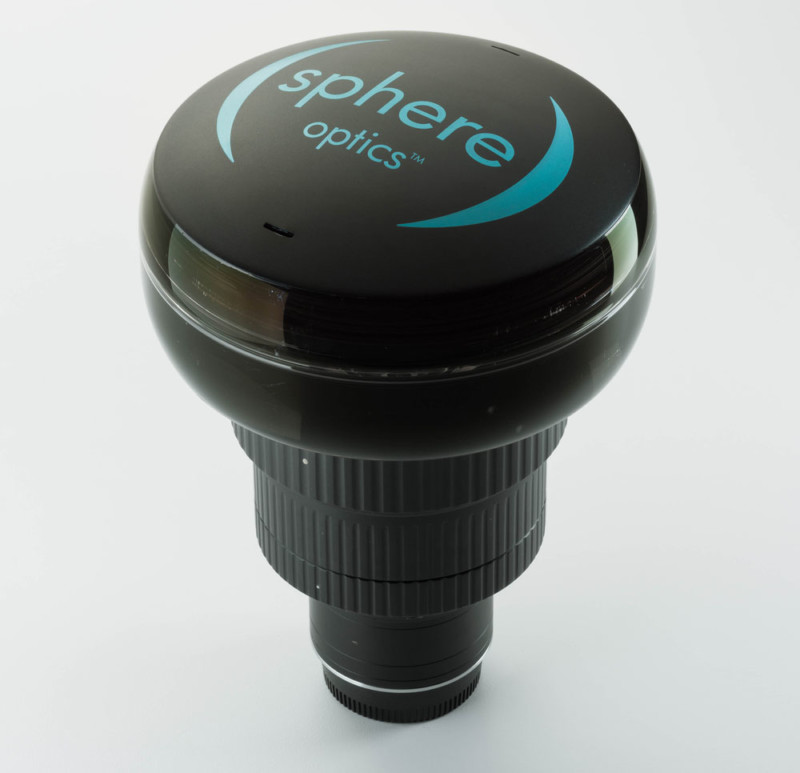 "The (sphere) Pro lens employs a novel, toroidal design," the company writes. "No other lenses with an equivalent capability are known to exist."
"The Sphere lens allows users who are currently shooting conventional content to quickly and easily shoot immersive content with a low barrier to entry," co-founder Rob Englert tells Newsshooter. "A shooter can shoot traditional content, then switch to the Sphere lens and quickly capture full spherical content."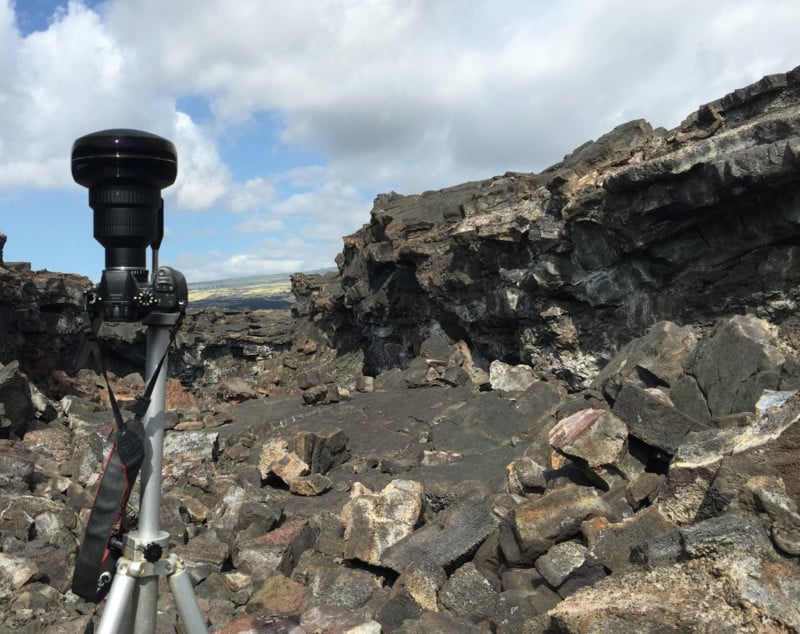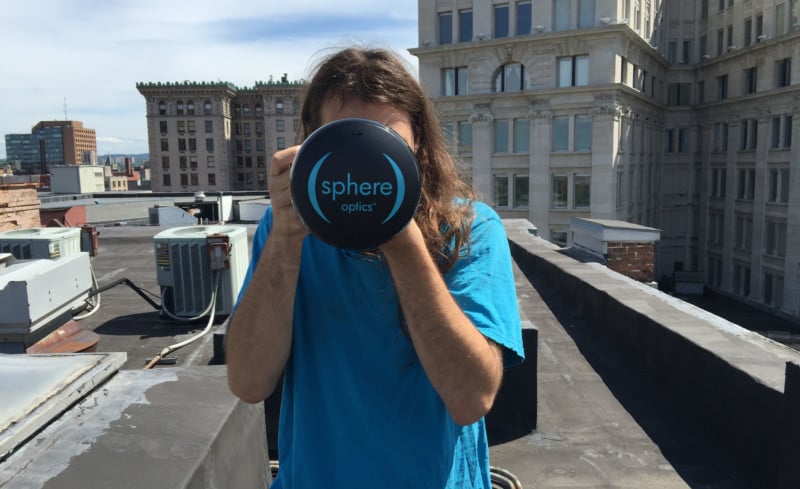 After mounting the Sphere Pro lens on an interchangeable lens camera (whether DSLR or mirrorless), you point the camera straight up to capture a "full, omnidirectional view" that doesn't require stitching together multiple views.
Here's a 4-minute demo reel showing what the lens can capture:
Sphere Pro comes with a Nikon F mount, which can then be adapted to other mirrorless or DSLR cameras by other manufacturers. Specs of the lens include an f/8 aperture, optimal focus at 40 inches, a 35mm full frame image circle, a length of 198mm (~7.8in), and a weight of 1.8kg (~4lbs).
Since the development of the lens is separate from the sensor behind it, Sphere footage will improve as camera sensors improve.
If you're interested in renting or buying a Sphere Pro lens (a limited quantity are currently available), you can get in touch with the company through its website.