For his project "The Spirit of Iron Man," photographer Dan Votjech visited the world's hardest triathlon, the Ironman World Championship in Kona, Hawaii, and shot portraits of the competitors using a large format Polaroid camera.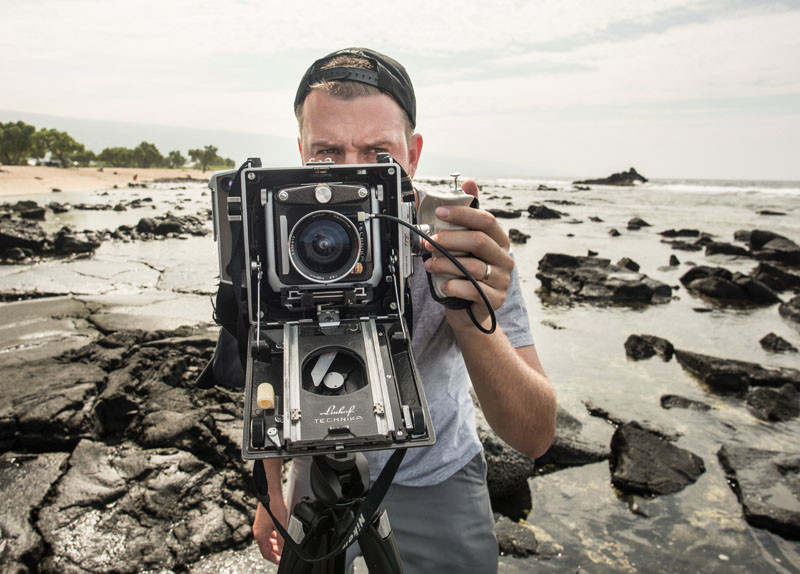 The photographic process isn't exactly a fast one: it would take nearly 20 minutes to compose, shoot, develop, and fix a single photo. If a mistake was made, the whole process would be ruined, and Votjech's subjects were on a tight schedule.
To figure out proper camera settings for each shot, Votjech did test shots with his Nikon D810 and a Nikkor 24-70mm lens after setting up his lighting. Once he was satisfied with the results, he would shoot a large format Polaroid from the exact same location.
The fact that his digital test shots and final analog shots were identical meant that he could later turn them into creative animations that transition between the two versions.
Here are some of the final large format Polaroid portraits Votjech ended up with: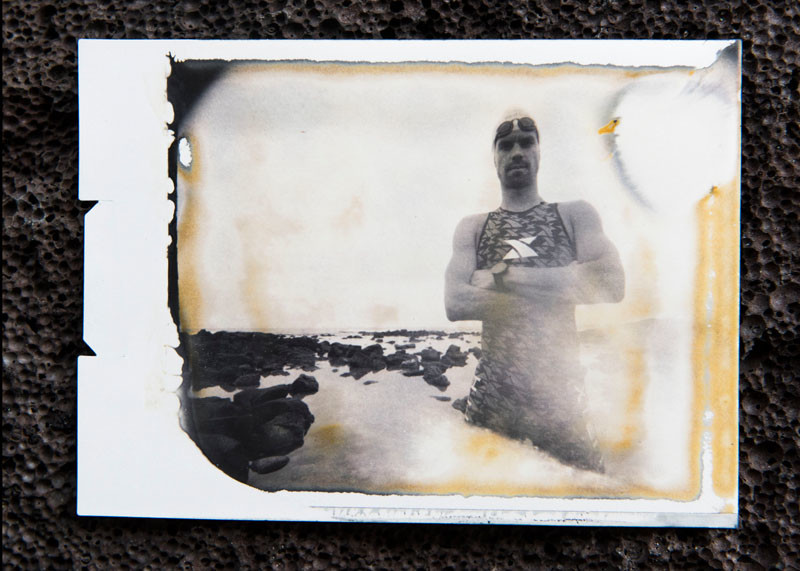 Here's a behind-the-scenes video showing the project in progress:
You can find more photos from The Spirit of Iron Man over on the Red Bull website and on Votjech's blog.
---
Image credits: Photographs by Dan Vojtech and used with permission