If you're a serious Capture One Pro user, the folks at Phase One have a real treat in store for you. It's called the Capture One Pro keyboard: a customized color-coded keyboard that brings 107 useful shortcuts to the surface and helps you turn your workflow up to 11.
The name of the game is "efficiency," as Phase One Product Manager James Johnson explains in the intro video above. The company created this customized keyboard—in partnership with LogicKeyboard—to help pull out some of the most useful of the "500 something" shortcuts you can do with Capture One Pro, and color code them so they're easy to find and execute.
The final keyboard looks just like a standard Apple Pro keyboard (because it is one) that went crazy at the nail salon: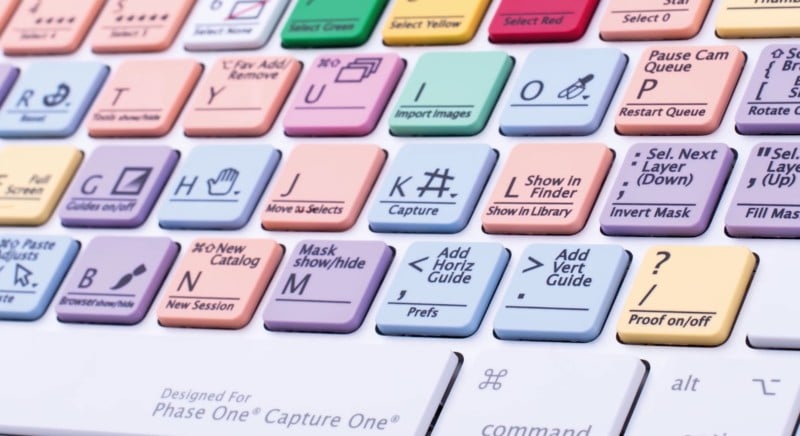 There is a method to the madness though. As Johnson explains, Local Adjustments are purple, key cursors are blue, navigation is pink, and so on and so forth. All in all, 107 commonly-used functions are labeled and classified by color so you don't have to go hunting for a shortcut or through the deep menu system for the adjustment you need.
For now, the Capture One Pro keyboard is available in American English, British English, and German, with additional language support available "upon request." To learn more or pick one up for yourself, head over to B&H Photo and be ready to drop $140.