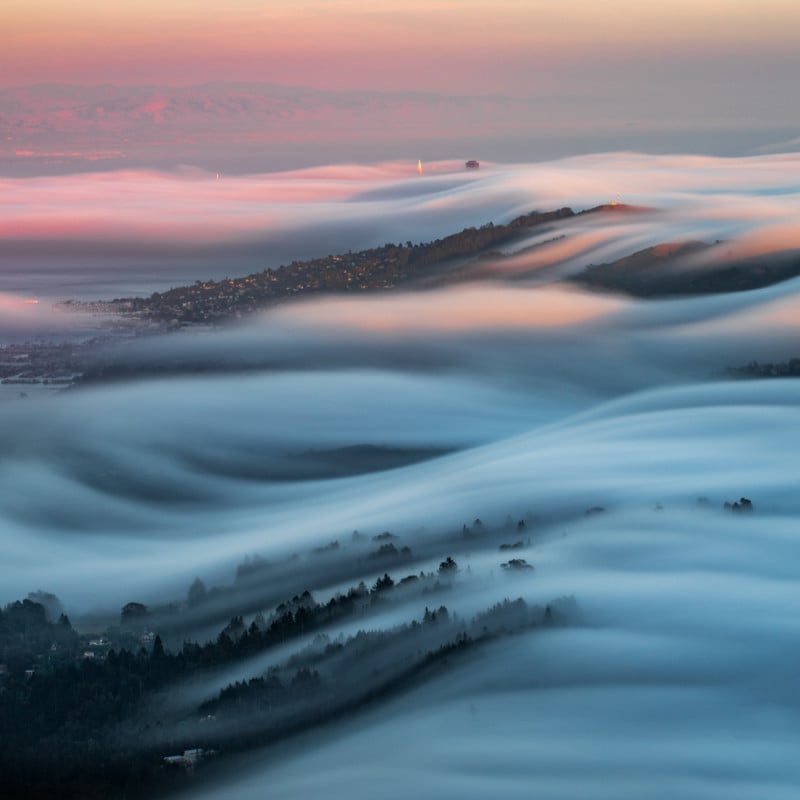 For the past 8 years, San Francisco-based photographer Nick Steinberg has been obsessed with shooting fog. Through tireless researching and hunting, he has built up a gorgeous portfolio of "fog wave" photos.
Steinberg and a group of about 20 other photographers ("Fogaholics," as they call themselves) keep each other updated night and day on weather conditions. When conditions are right, they trek up Mt. Tamalpais and photograph the rolling fog from above at 2,572 feet.
"What I discovered from hundreds of trips up there is, when the fog rolls through and is at the perfect height and density, it will create wave-like movements as it contours the land," Steinberg says. "This is where I coined the term "fog waves," as it literally looks like waves that resemble the ocean."
Steinberg uses neutral density filters to shoot longer exposures — some as long as 2 minutes.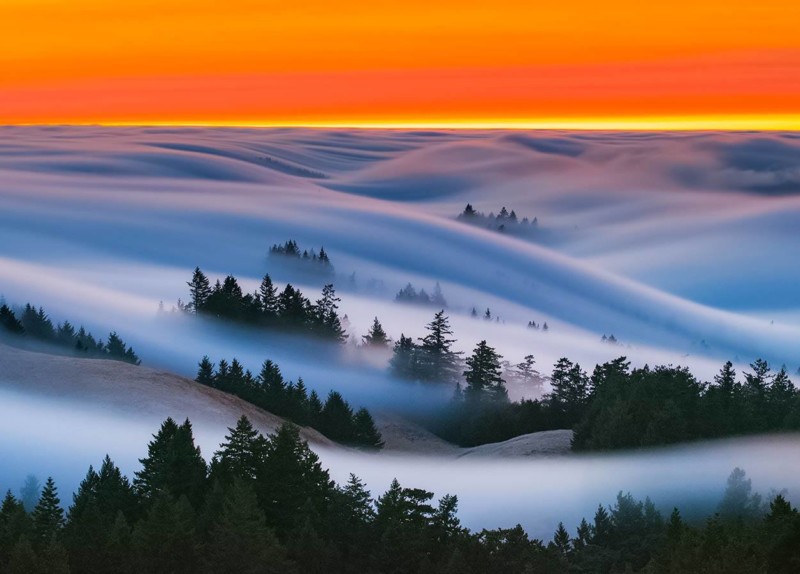 This last photo is extremely similar to one captured at the same time and place by fellow fogoholic photographer Lorenzo Montezemolo — that photo went viral online back in September.
You can find more of Steinberg's work on his website, Facebook, and Instagram.
(via Colossal)
---
Image credits: Photographs by Nick Steinberg and used with permission