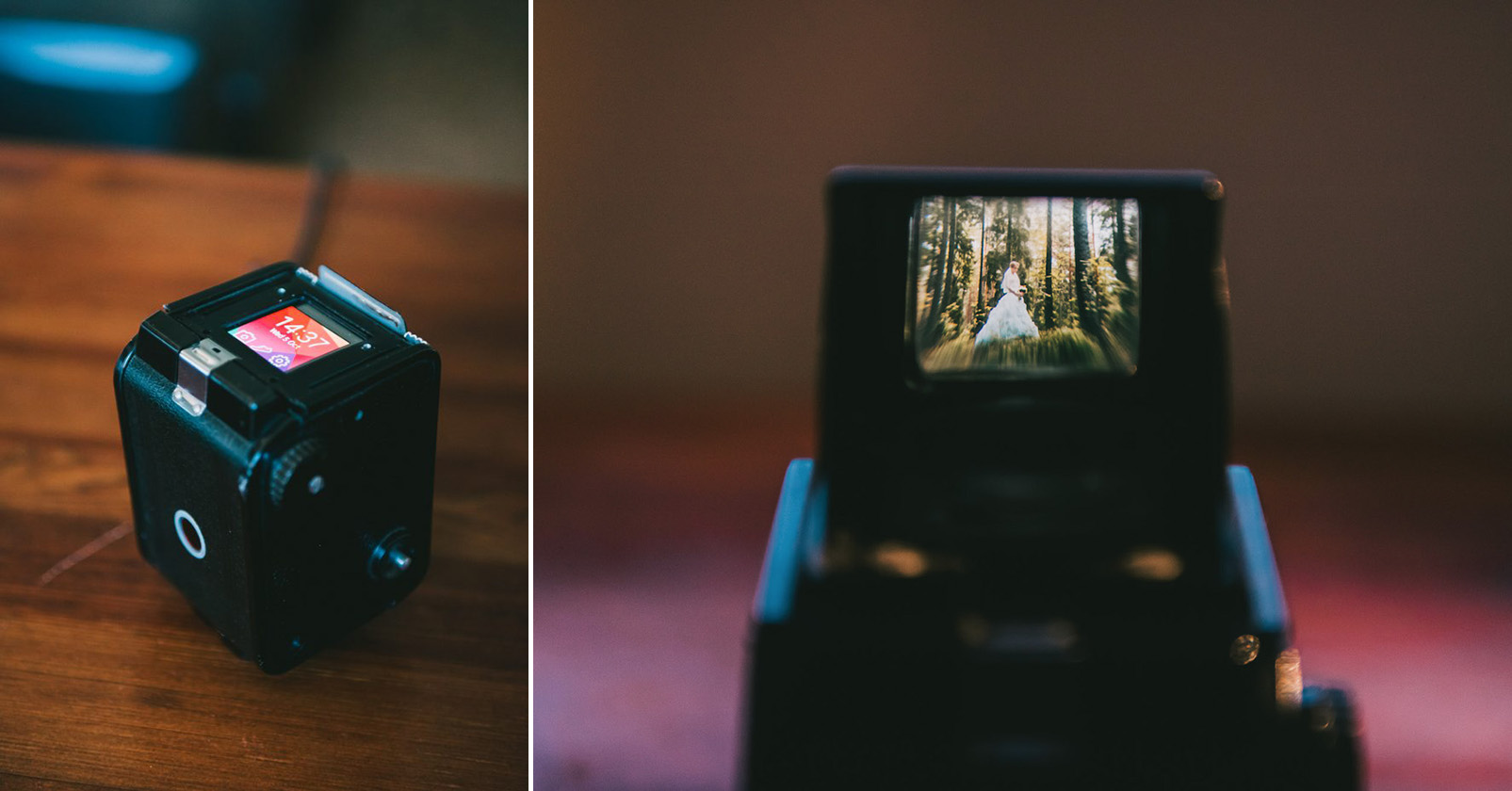 Last fall, in preparation for a fair for my wedding photography business in Helsinki, I wanted to create something out-of-the-ordinary that would attract attention to my booth. A friend of mine suggested a type of vintage camera that visitors could look through.
Vintage camera with a mini slideshow inside? Sounds like a plan!
Step 1: Acquire Camera and Screen
Now that I had an idea, I just had to figure out how to make it happen. The first step was to find a usable camera. I wanted something with a big enough viewfinder so that visitors didn't have to put their eye right up to it. I found a Kodak Duaflex II twin lens reflex (TLR) camera locally for €25 that was perfect.
Once I had the camera, I had to figure out how to get a screen inside it. At first, I contemplated a thumbnail LCD screen–but screens like this would require some additional wiring for an HDMI port and then a separate computer to run the slideshow. That's when I realized a smartwatch was the perfect fit for the Duaflex's 1.63″ viewfinder.
After a quick search, I found a used Samsung Gear 2 smartwatch that would do nicely. It came with a charging dock that would fit in the camera, and I picked it up for a measly €35.
Step 2: Disassembly
Next, I had to figure out how to fit the watch into the camera. The wonderful thing about old cameras is that they can be fully disassembled within minutes using a single screwdriver.
Three minutes later:
After test fitting the Samsung Gear, I ditched some of the interior pieces while trimming others. I also needed to drill two holes in the camera's body: one for the tripod and one for the micro USB cable that would be powering the watch.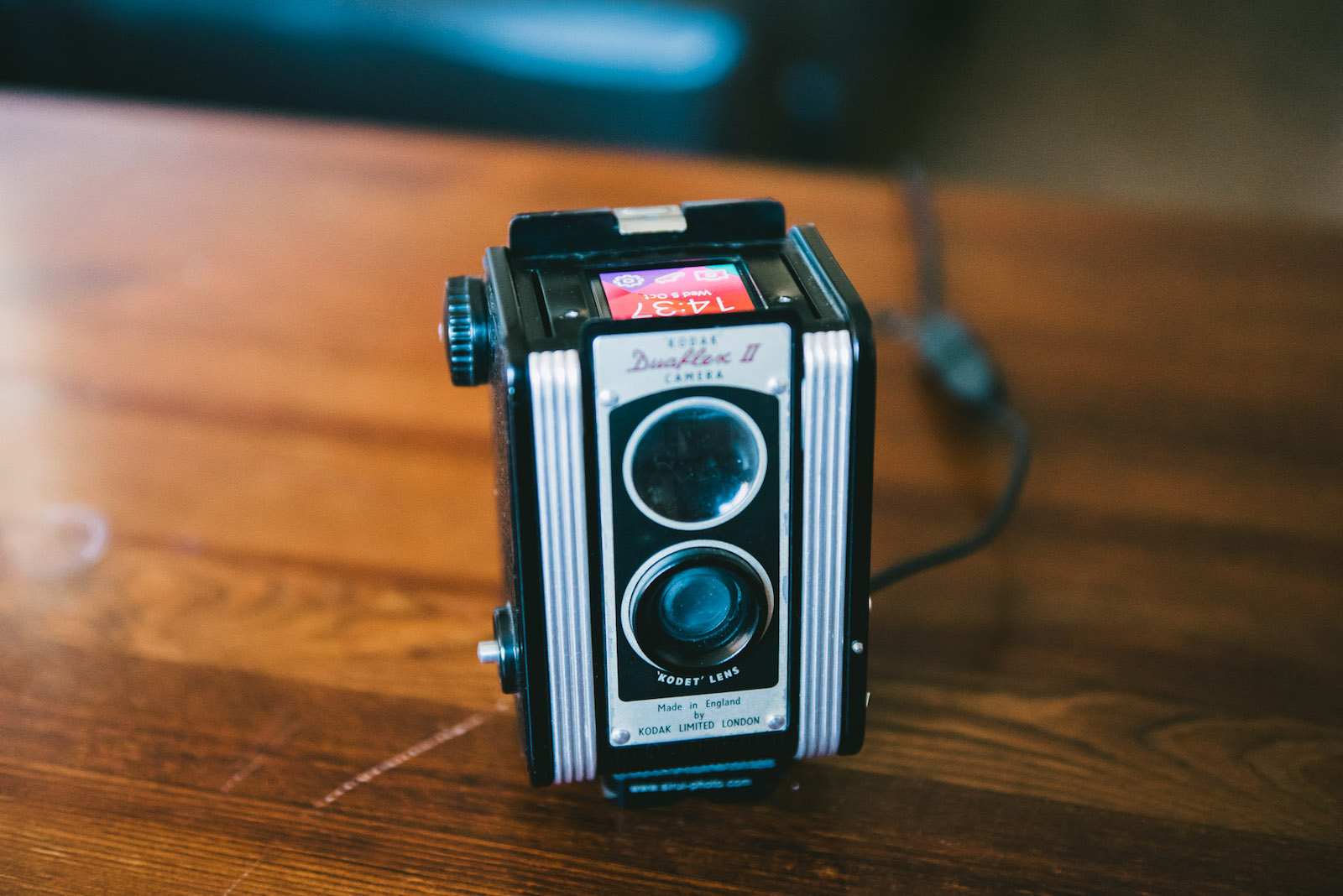 Step 3: The Finished Product
I installed the viewfinder glass, mirror, and hood, loaded the smartwatch with a handful of tiny pictures (320 x 320 pixels), and set it on a tripod to test it out. Here's how it looked:
Mission accomplished! At the bridal show, I ended up setting the camera up in the middle of my rustic-themed booth with a sign that said "Come closer and look in the viewfinder" (in Finnish, since the bridal show was in Helsinki).
It was a hit! People came up to check it out out of curiosity and stuck around to look at the other pictures and chat about wedding photography. Now that that mission has been accomplished, I can focus on my next project: figuring out how to do the same thing, but replacing the watch with a mini projector.
---
About the author: Aaro Keipi is a Helsinki-based wedding and portrait photographer who also frequently works out of Washington, DC. You can find more of his work on his website, or by following him on Facebook and Instagram. This article also appeared here.