There are two important lessons in this simple, short, inspirational tips video by photographer Moose Winans. The first is how to use complimentary backgrounds to create separation and make your subject "pop"; the second is that you should go out and shoot, even when conditions are crappy and you don't think you'll get anything.
On this unusually balmy day in February, Table Rock State Park in South Carolina doesn't feature the lush picturesque vistas Winans prefers, but he pressed on, enjoying the day and looking for something to catch his eye… and something did.
First a leaf, then a weed, then a dried up wild-flower each captured Winans' imagination in turn. And as he found ways to make these banal pieces of shrubbery the subject of some worthwhile photos, he explains how using complimentary backgrounds and paying attention to shape helped him create three photos he was proud of.
You can see them, and some drawn-on explanations, below: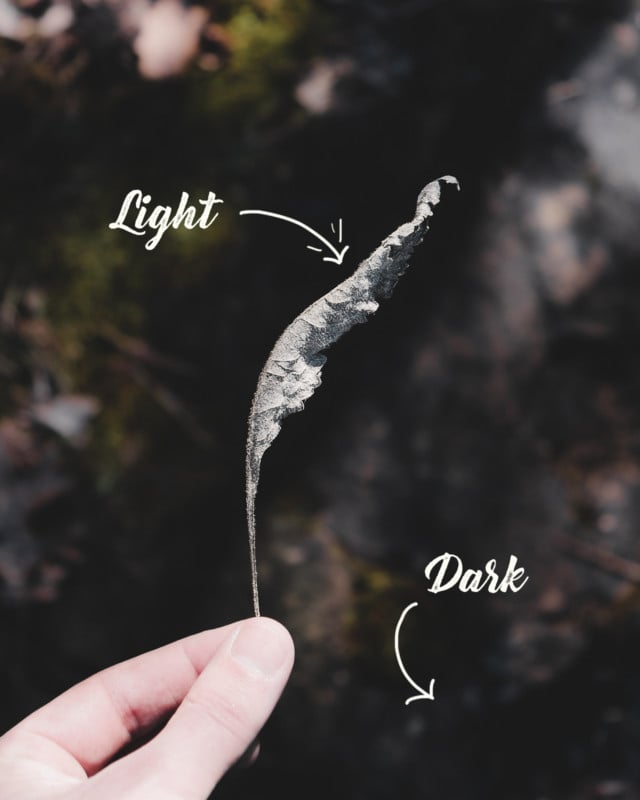 The final images aren't mind-blowing by any means, but both lessons are worthwhile.
Each of these subjects could easily have melted into a different background; however, by being deliberate in choice of background and composition, each has an Instagram-esque beauty to it that you don't necessarily need a hipster beard and flannel to appreciate. And if he hadn't gone out in the first place, he'd be three photos and one video tutorial short.
Check out the full video above to watch Winans work and hear this subject explained in a bit more detail, and then head over to his website for more tips like this one.
---
Image credits: Photos by Moose Winans and used with permission.