If you're going to be shooting in an area where you're genuinely concerned you might have your camera stolen, it's probably wise to prepare. And if you prefer the DIY "on-the-cheap" approach, then this simple 'theft-proof' camera strap may be exactly what you're looking for.
The strap was thought up by young photographer Majd Khatib, who (unfortunately) came up with the idea after he had his own camera stolen.
All you need to create this strap is an old backpack, some cloth straps, some metal wire, glue, a needle & thread, and some sort of attachment for your camera (he uses a metal ring with a 1/4-inch eyebolt attached). Khatib shows you how to build the strap in the tutorial above, but the basic steps are pretty straight forward.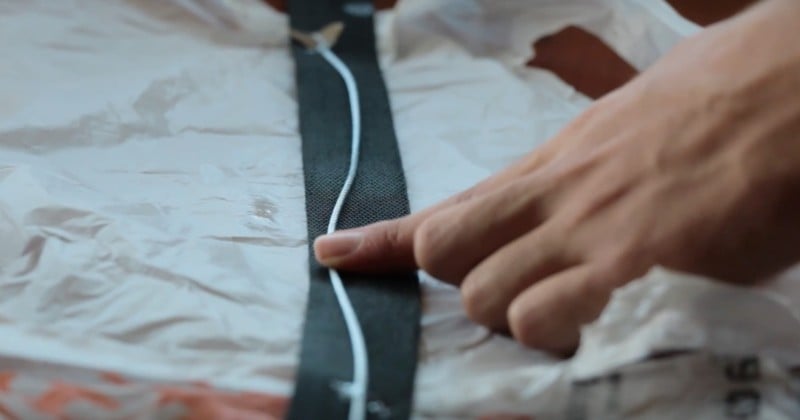 Here are the steps:
Remove one of the shoulder straps from the backpack
Glue some wire in between two lengths of cloth strap
Thread the ring/eyebolt attachment onto the strap
And, finally, sew the wire-reinforced cloth strap into the backpack strap
That's it. Now you have a camera shoulder strap that has wire running through most of it, making it much more difficult for a thief to cut your strap and steal your camera while you're out walking around.
Of course, it's not a perfect solution by any means, but it's definitely a security step up from the manufacturer neck strap, and it won't cost you more than a few bucks to build from scratch. Check out the video at the top for a full, step-by-step walkthrough.