In September 2016, Snapchat changed it's name to Snap Inc. and introduced Spectacles, a pair of sunglasses with a built-in camera that records 10-second snippets of video and posts directly to your Snapchat Story.
Google had a similar concept as Snapchat called Google Glass which retailed for $1,200 and was officially retired in January of 2015.
Snapchat is trying to win over its younger demographic of 13 to 34 year olds with the $130 pair of Spectacles. The CEO, Evan Speigel, calls the video-sharing sunglasses "a toy" but sees an upside to freeing his app from smartphone cameras.
Spectacles records the video in a circle format which allows the viewer on Snapchat to look around similar to a 360 video. It also allows you to record video without having to hold your phone, which makes for a very unique first person point of view.
The only way to purchase Spectacles are through a vending machine called a Snapbot or on eBay, where the going rate is about $1,700 at the time of this article. The Snapbot, which looks similar to a Minion, appeared in a parking lot in Venice Beach on November 10th, not to far from Snapchat's headquarters. Spectacles cost $130 and in true internet fashion, the word spread quickly and the line quickly became 4 hours long.
I'll lose my mind if they sell out of @Spectacles. @Snapchat @Snap pic.twitter.com/CtgTxCzmsZ

— Chris Chavez (@Gamercore) November 10, 2016
I was determined to get my hands on a pair, so I used the online serviced called Task Rabbit to hire a guy to go down to Venice Beach and stand in line and purchase me two pairs. That plan was working to a point, until the guy I paid had to leave and I was without the first initial pair of Spectacles released into the world.
Fast forward to Sunday morning at 10:00 am. I was waiting for Spectacles to update their website to see where the next Snapbot would land, and it was in Big Sur, California, two hours south of San Francisco. I was calling everyone I knew in the Bay Area trying to convince them to make the drive, and I was willing to pay them $200 to drive down and get me a pair. Huge thanks to my boy Jeff Moore who made the journey down to check it out… except he was 45 min to late and they had already sold out. I am now "oh-for-two" in attempting to purchase Spectacles.
November 15th, at 8:00am EST time, the next location for the Snapbot was released. To my surprise it was Tulsa, Oklahoma on Route 66 next to a giant Blue Whale public art sculpture.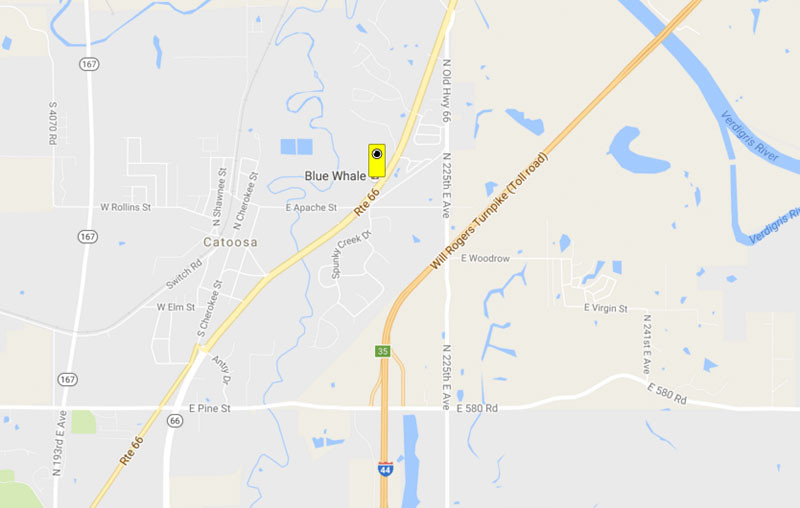 The night before, I was prepping for a Task Rabbit user for a New York City launch, boy was I wrong. After seeing if Task Rabbit was available in Tulsa and seeing it wasn't I had to make a new game plan.
I was looking on Google Maps to see what stores, restaurants, business where in the area that were open at 7:00am CST. The only two open that early where a Subway and a grocery store called Reasor's. I picked up the phone and called the Subway location, where a very nice girl answered the phone. I introduced myself, said what I do for a living and asked her if she knew anything about the Snapchat Spectacles being in Tulsa. She had no idea! "I asked her if she wanted to make $150," of course she jumped at the opportunity but couldn't leave because she was the only one working. She took down my name and number incase someone showed up early.
I then called Reasor's where a very nice girl named Maikayla answered the phone, I again explained who I was and what I do for a living, I told her about the Spectacles and the Snapbot being at the Blue Whale down the street from the store. I upped the price a little bit and I told her I'd pay $200 to head down to the Blue Whale, purchase two pair of Spectacles from the Snapbot and ship them to me. I know most of you would be very hesitant to give money to a completely random stranger, without ever meeting the person. But I figured what the HELL, lets see if people still believe in helping other people.
She was hesitant at first and I sent her an initial amount of money to show her I was serious. She got the money, headed over to the Blue Whale and purchased a pair of Black and Teal Spectacles. She was the third person in line and it was already 7:30 in the morning. She sent me the photos of the receipt and the Spectacles to confirm everything. I sent her the rest of the money and we figured out shipping. I used my FedEX account to create a pre-paid overnight label so she wouldn't have to deal with any shipping costs or finding a local FedEx. I scheduled a FedEx delivery from between 1:00pm and 3:00pm and the FedEx driver, showed up and picked up the package which showed up at my door this morning, Tuesday November 16th around 9:30am.
Spectacles are the next BIG thing in the tech world and I can't wait to start showing more behind the scenes from my photoshoots, meetings and travels around the world. Just remember, the best camera is the one that you have with you.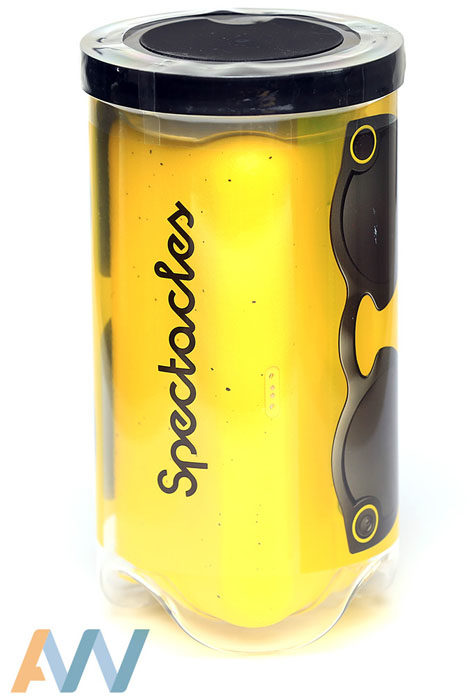 Good luck getting your own pair of Snapchat Spectacles!
---
About the author: Andrew Weber is a freelance sports photographer based in Toledo, Ohio. His images regularly appear in Sports Illustrated, ESPN the Magazine, USA Today, the Los Angeles Times and many other online and print publications. You can find more of his work on his website. These photos originally appeared here.