Took long enough. While Canon shooters have been able to use their lenses on Sony cameras with full control since forever, Nikon shooters with AF-I and AF-S glass haven't had a fully automatic option… until now.
Introducing the new Fotodiox Nikon to Sony Fusion Smart AF adapter: a lens adapter that gives Nikon shooters full aperture control, autofocus, image stabilization, and EXIF data transfer when they're using their Nikkkor AF-I and AF-S lenses on Sony E-Mount cameras.
Here's a great intro to the adapter that breaks down all of its automatic features:
To hear Fotodiox explain it, the reason this adapter took so long to make is that Nikon AF-I and AF-S lenses are not fully electronic—the aperture is still mechanical.
"We had to create 'Fusion Drive,'" says Bohus in the video. "That's the technology built into the adapter itself that lets the Sony camera control the Nikon lens' mechanical aperture. This is the breakthrough that makes the Nikon to Sony Fusion adapter possible."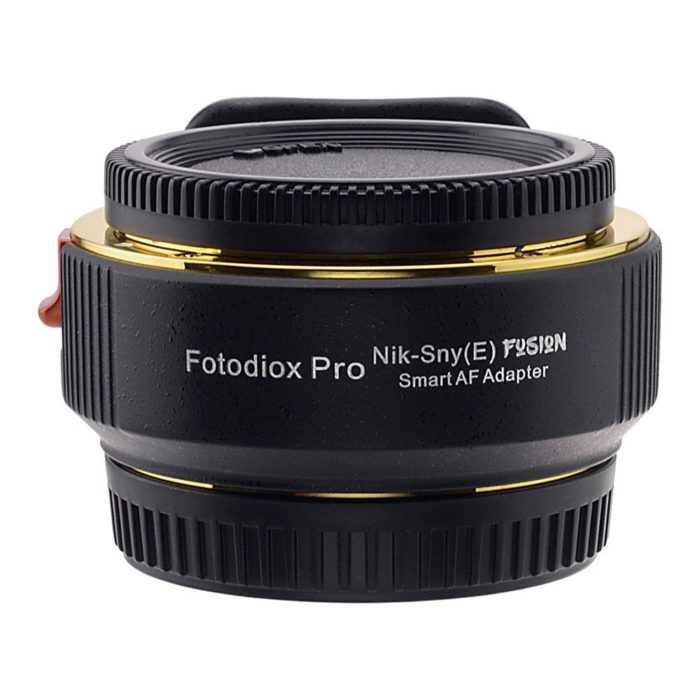 Of course, there are limitations—this isn't going to be like using Sony glass on your Sony camera. For one, the adapter is really only meant to work with Phase Detect AF by itself; also, the adapter only works in the Auto, Aperture Priority, and Program AE modes.
But if you're okay with those limitations, the Fotodiox Fusion adapter truly does pull unparalleled functionality from your Nikkor lenses when you attach them to a Sony E-Mount camera—and all for just $350.
To learn more about this adapter, or pick one up for yourself, head over to the Fotodiox website by clicking here.
(via Nikon Rumors via DigitalRev)