Tag along with photographer Manuel 'Manny' Ortiz on a recent trip to a snowy park with his favorite portrait subject (his wife), favorite portrait lens (the Sony 85mm f/1.4 GM), two speedlights, and the new a6500 mirrorless camera to see what this pint-sized shooter (the camera, not Ortiz) can do!
Ortiz is something of a rising star on YouTube, where his portrait photography demos and comparisons are have been getting a lot of attention. For his latest video, he decided to try some snow portraits, bringing along a couple of speedlights so he could light the falling snowflakes and his subject at the same time.
You can watch this video a few different ways: as a snow portrait photography tutorial, a tip on protecting your flashes from the snow (spoiler: he used plastic bags), a behind the scenes video that shows you how the difference between taking the shot and the final product, or a comparison between using flash and relying on natural light when taking portraits in the snow.
There's a little bit of something for everyone, no matter how you slice it. So check out the video up top, and then scroll down to see the final shots for yourself. The last two were taken using only natural light: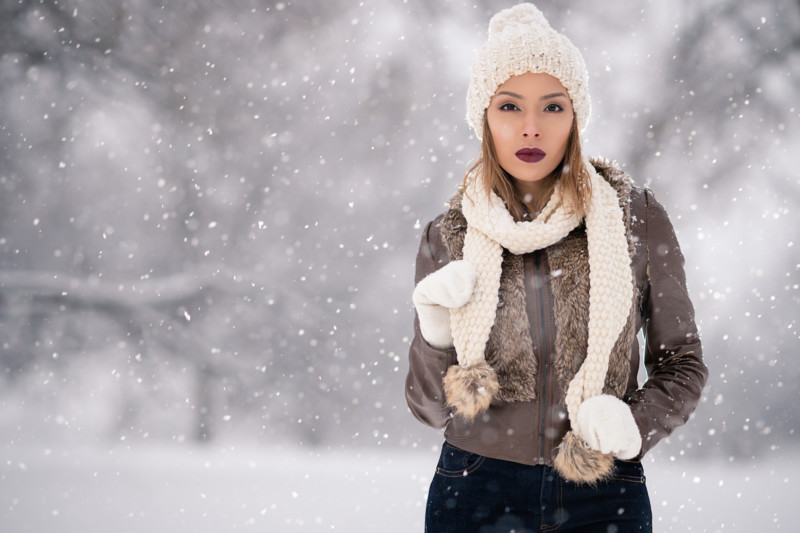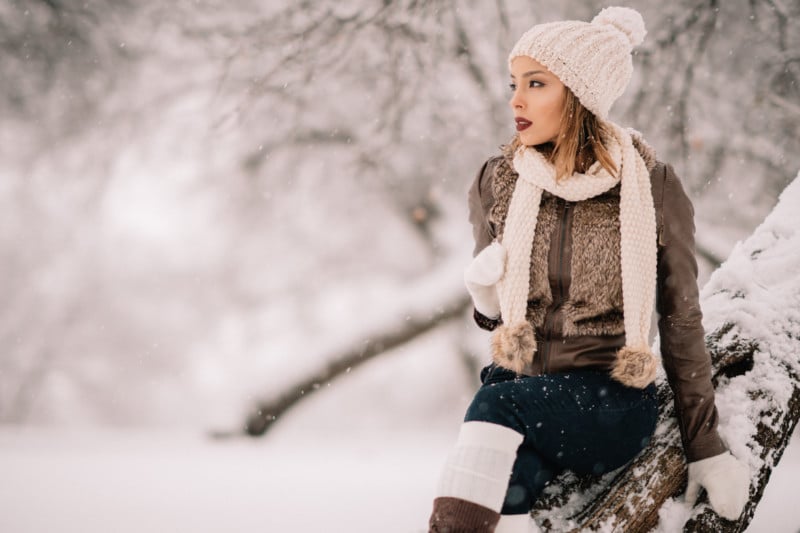 To see more of Manny's work, pay his website a visit, subscribe to his YouTube channel, or give him a follow on Facebook, Instagram, and Snapchat. And if you want to see more of his videos featured on PetaPixel, click here.
---
Image credits: All photos by Manny Ortiz and used with permission.