"Would you buy a photograph without seeing it first?" That's the question Canon Australia asked recently through its experiment titled, "Sight Unseen." The company held a blind photo auction to sell photos by some of Australia's best photographers.
What happened is documented in the 2-minute video above.
The photographers involved were Toby Burrows, Stephen Dupont, Simon Harsent, Gary Heery, Ted O'Donnell and Vicki Lee, Anna Pogossova, Jackie Ranken, Graham Shearer, Eugene Tan and James Tolich.
"Every piece of paper has the potential to become a work of art," Canon says. "To prove it, we created an exhibition like you've never seen before."
Canon hung up 10 blank frames in an exhibition space, with information about the artist and the secret photo next to each frame.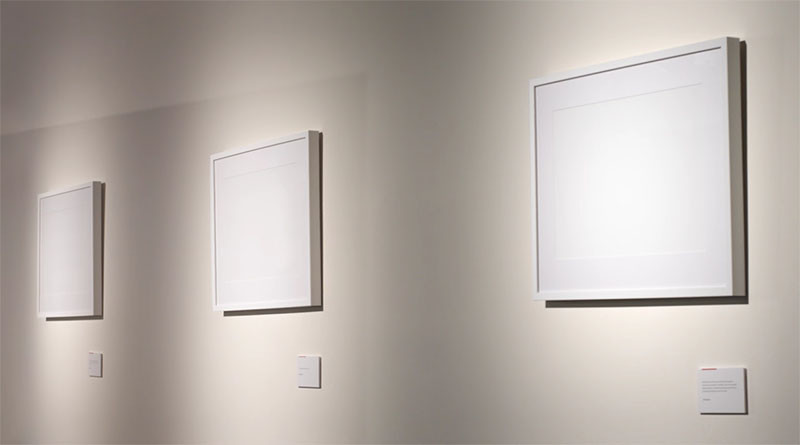 Photo buyers invited to the auction were asked to bid on the artworks sight unseen.
After winning the auction for each photo, the buyers were personally involved in having the photos printed out on a Canon imagePROGRAF PRO-1000 printer (which the experiment was promoting).
"There's something magical that happens when a photograph is printed. What started out as a figment of imagination, or an impulse, or a flash of inspiration, becomes real," Canon says. "Moments ago, it was merely a blank piece of paper. Now it's a work of art."
The experiment was a success: all 10 of the pieces of paper were sold and printed into photo artworks, and they collectively sold for a whopping $22,000.
(via Canon Australia via Fstoppers)