Back in 1908, a landslide in Western Norway blocked off an entire valley, flooding the farmland and creating what's now known as Lake Lygnstøylsvatnet. The lake is now a popular diving destination where people around the world come to explore Norway's underwater Atlantis.
Photographer Lars Korvald recently brought his underwater camera to the lake to shoot photos and video of the magical dive.
"Imagine you are floating through crystal clear water, looking down at what looks to be an enchanted forest, the remains of a settlement over a hundred years old, and seeing the roads and the stone fences used to herd sheep and transport goods over a hundred years ago," Korvald writes.
Here's an old photo showing some farms and a road prior to the rock slide:
And here's a photo by Korvald showing some of the giant rocks that rolled into the valley during the landslide: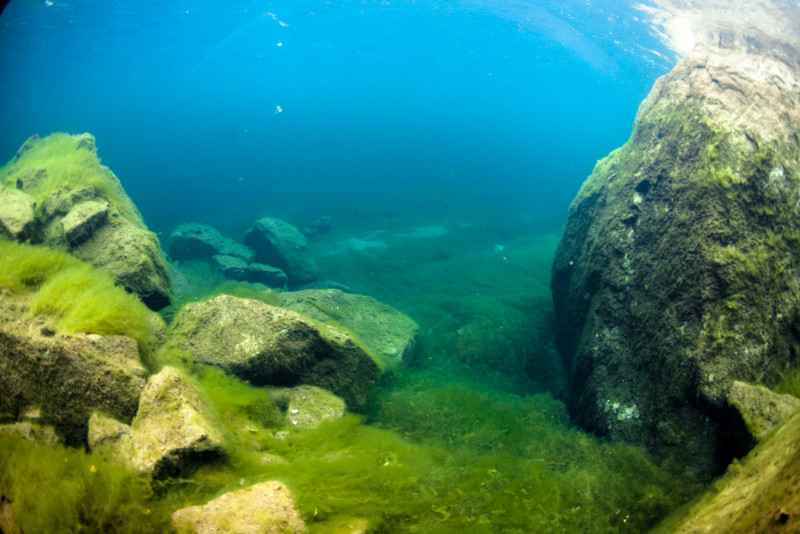 "When scuba or free diving, you will be able to see the remains of nine farm buildings, a bridge, a farm road, stone fences, a gate, and most importantly, a mesmerizing underwater forest consisting of bare apple trees, over a hundred years old, frozen in time," Kovald says.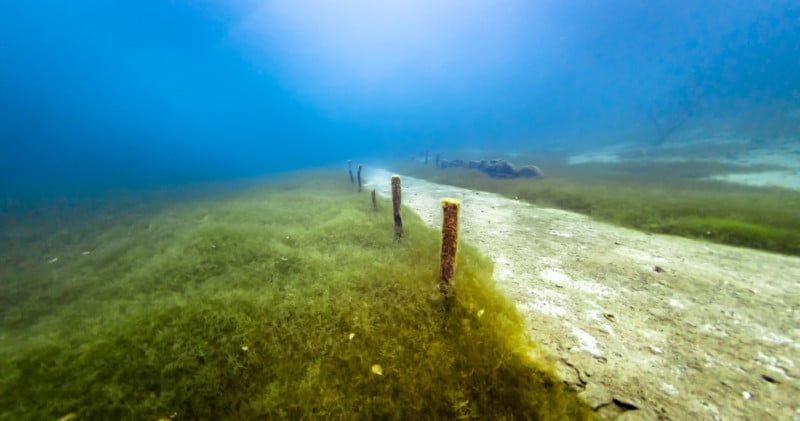 Finally, here's a video Korvald made using footage he shot during 3 separate dives:
You can find more of Korvald's work on his website, Facebook, and Instagram.
---
Image credits: Photographs and video by Lars Korvald and used with permission