This may look like a Sony a7S mirrorless camera, but it's actually a new USB charging dock by Fotodiox called the Mirage Trio USB Charging Station.
The camera look-alike can charge 3 different devices at the same time. The rear dock can charge your Apple or Android phone while keeping it at a comfortable viewing angle.
An integrated charging within the replica lens lets you charge your Apple Watch by wrapping it around the barrel.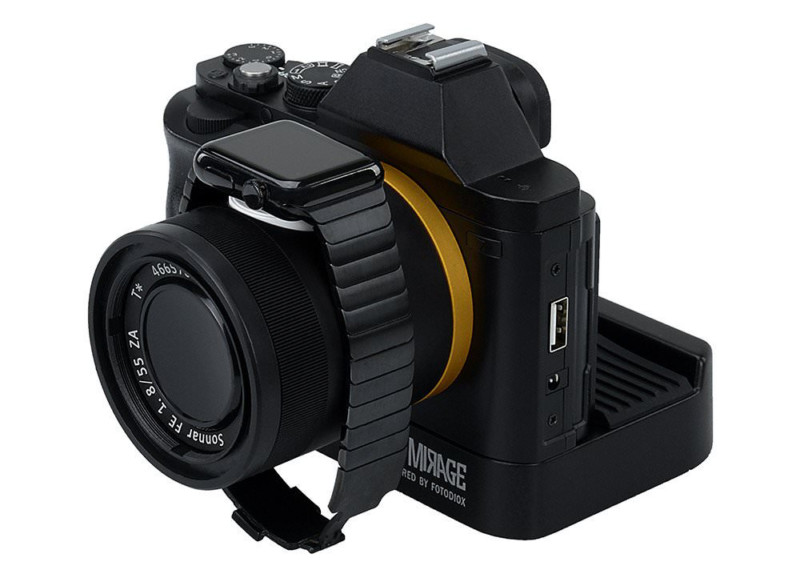 Finally, a full-sized USB port on the side of the replica camera can charge any USB device of your choice:
"Beautiful, stylish, designed for charging at the office or in your kitchen, bedroom or study," Fotodiox says. "Great gift for any photographer or videographer on your list!"
The station comes with cables for choosing between iPhone and Android, and everything is concealed within the body of the replica camera to reduce clutter.
Here's a short 3-minute video introducing the Mirage Trio and showing how it works:
You can buy the new Fotodiox Mirage Trio for $75 from the company's online store.
(via Fotodiox via Newsshooter)