Fine art photographer Nicky Hamilton just completed an impressive photo series titled "The Lonely Man." Each photo in the project took him an average of 3 months to sketch, build, light, and shoot.
Hamilton, a self-taught photographer and the former Head of Art at the ad agency M&C Saatchi, says that the photos in the series came out of the emotions of his own childhood.
"In the early years my Dad started out as a builder," Hamilton says. "Things were simple, holidays where plenty and so was the laughter."
"In the mid 80s my Dad lost his business in a freak incident and had to declare himself bankrupt, post a recent purchase of a dream home he could no longer afford," he continues. "He turned to crime and crime turned him into a drug addict who would one day call his son and ask me to prevent him from commuting suicide."
Hamilton wanted to create a photo series infused with his thoughts and emotions, but to do it in a way that slows down the process.
"I came to the realization that the photography world was moving too fast," the photographer states.
After opening his own studio 4 years ago, Hamilton began to explore the idea of spent extremely long periods of time planning and executing each and every photo.
"I wanted to change the pace, my plan was to work akin to a painter with a canvas, creating the photo and not finding it on location," says Hamilton.
Mostly working alone, Hamilton first comes up with an idea and turns it into a sketch. The sketch is then turned into a 3D pre-visual, where Hamilton pre-lights and tests color palettes.
He then builds, dresses, and styles his sets. Next, Hamilton lights the scene with continuous lighting and shoots his photos using a medium format Hasselblad camera (sometimes multiple shots are combined into the final photos). Finally, the photographer spends a considerable amount of time retouching and grades the photos.
Here's a sequence of behind-the-scenes images showing the creation of just one of the photos in the project: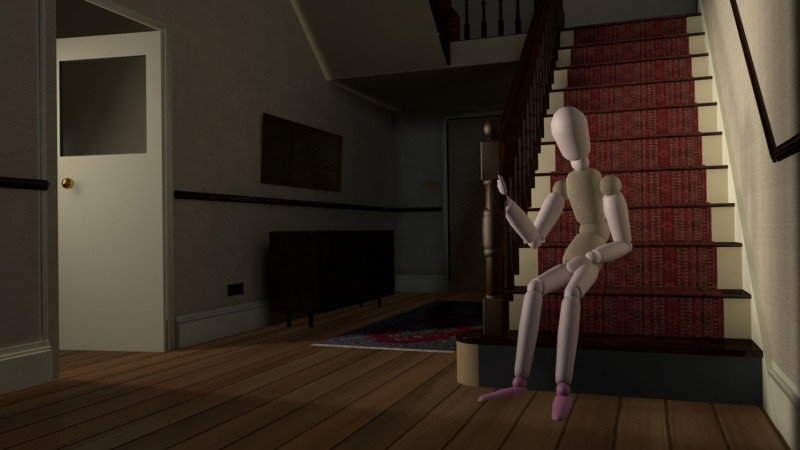 Here are some more behind-the-scenes videos followed by the finished photos in "The Lonely Man":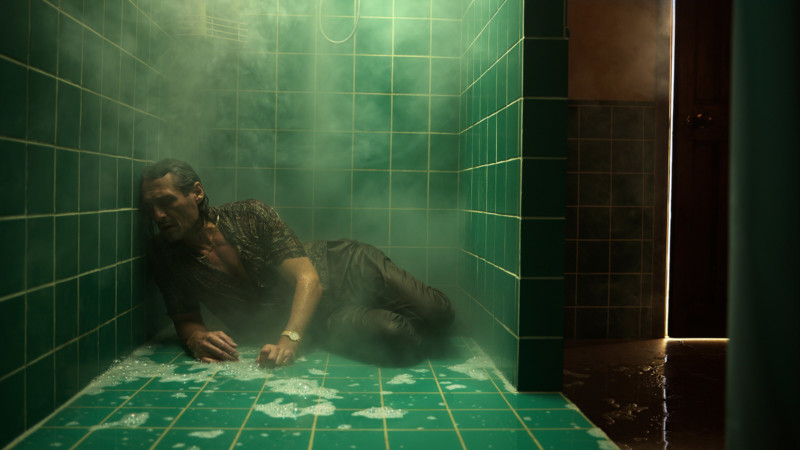 You can follow along with Hamilton's work through his website and on Instagram.
---
Image credits: Photographs by Nicky Hamilton and used with permission