Neil Leifer's photograph of Muhammad Ali standing over a knocked out Sonny Liston is, without a doubt, the most iconic image of the heavyweight champion ever captured. And now, you can own the photographer's own print of the photo, signed by Ali himself.
Leifer, a prolific sports photographer who captured over 200 Sports Illustrated covers, is selling off his photography collection through Guernsey's auction house in NYC. Many of the prints are his own, some are not, but all of them are incredible.
To give you an idea of just how great this collection is, in addition to the Ali vs Liston shot, it also includes a print of Eisenstaedt's VJ Day kiss, Rosenthal's marines raising the flag over Iwo Jima, and many of Leifer's own spectacular Sports Illustrated cover shots.
The jewel, though, has to be the Ali print, signed by the late great boxer himself.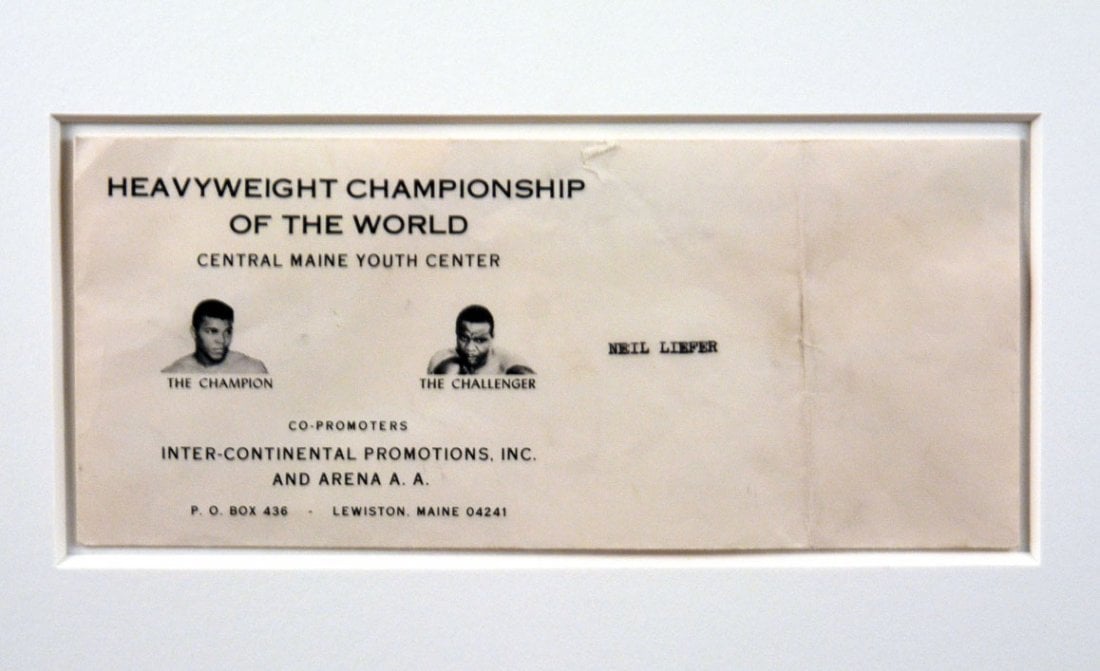 If you're lucky (and rich) enough to win the signed 11 x 14 dye transfer print, you're not just getting the photo. You'll also own Leifer's credentials for the dressing room, the weigh-in, the fight, and the original envelope they all came in.
Just be ready to pay out the nose for this item. The official auction of Leifer's own photos is on Sunday, but bidding is already open online, where the Ali/Listen photo's starting bid is listed as $160,000. And that's just for the print… SI still own the rights to the image itself.
---
Image credits: Photos courtesy of Guernsey's