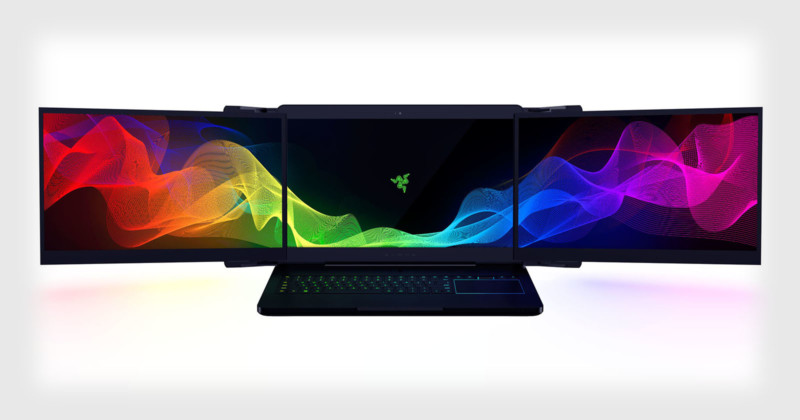 At CES 2017 in Las Vegas this week, Razer showed off Project Valerie, the world's first triple display laptops. Instead of a single screen, you can feast your eyes on three separate 17.3-inch 4K screens arranged panorama-style.
"Project Valerie provides the most expansive viewing experience in a notebook," Razer says. Powered by a NVIDIA GeForce GTX 1080 graphics card, the laptop features a Surround View with a resolution of 11520×2160.
The two side screens automatically slide out from the central lid chassis and into position in just seconds for a 180-degree degree view.
Project Valerie is being promoted as a next-generation gaming laptop with immersive gaming views, but for photographers, imagine a laptop that lets you view and edit 11520×2160 panoramic photos stretched across three screens.
Other specs of the laptop include 1.5-inches in thickness and a weight of 12 pounds. No word yet on pricing or availability, so it's unclear whether this laptop is something that will hit store shelves anytime soon.