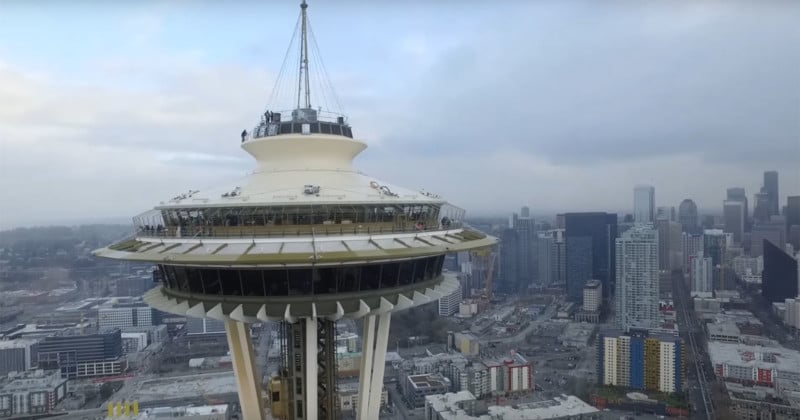 A drone pilot crashed his camera drone into Seattle's iconic Space Needle on New Years Eve, and they may now be facing charges.
Footage of the accident captured by the drone itself was made public this week and quickly went viral. The 3-minute video shows the drone capturing scenic views of the city for a couple of peaceful minutes before unexpectedly flying straight into the upper section of the space needle, where some workers were standing.
CNN reports that police have identified the owner of the drone using its serial number. The FAA began requiring drone owners to register their drones in 2016 for incidents just like this latest one in Seattle.
While Seattle doesn't currently have any drone ordinances, it's considering charging the drone owner with reckless endangerment, a gross misdemeanor which could carry a penalty of up to 364 days in jail and a $5,000 fine.
"It looks like the drone tractor beam we installed on the Space Needle is working," Space Needle CEO Ron Sevart tells CNN. He says it's the third time Space Needle management has recovered a drone at the famous landmark.
(via CNN via Paleofuture)