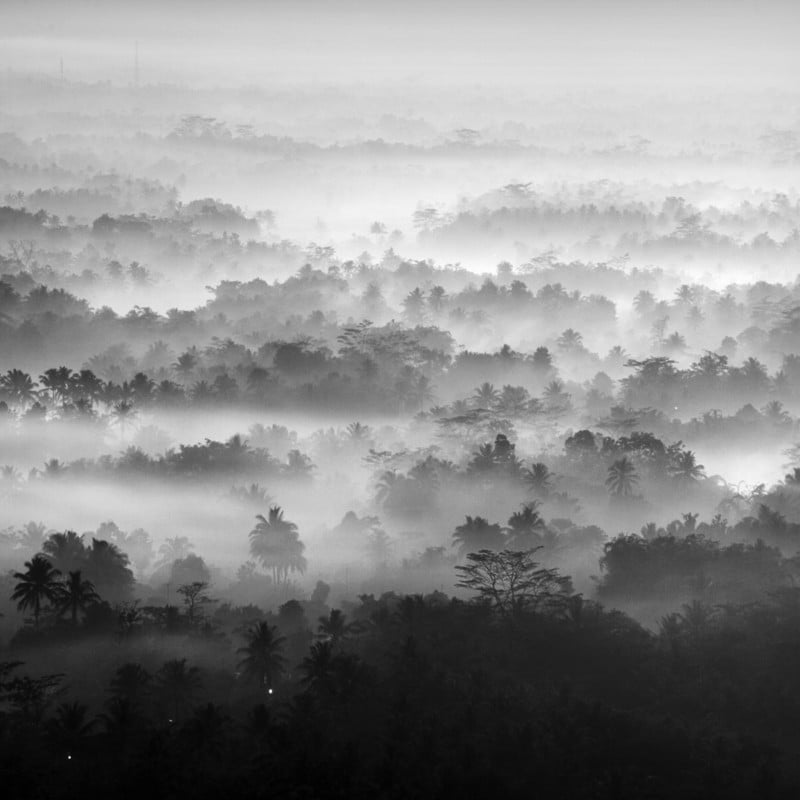 Indonesian photographer Daniel Tjongari shot a series of photos showing the beautiful misty forests around the Borobudur temple found in Magelang, Central Java, Indonesia.
Built in the 9th century, Borobudur is the largest Buddhist temple in the world and a UNESCO World Heritage Site.
Instead of focusing his camera on the temple itself, Tjongari captured the beautiful gradients that appear when mist settles on the surrounding land.
You can find more of Tjongari's work on his website and on Behance.
---
Image credits: Photographs by Daniel Tjongari