The lens brand Meyer-Optik-Goerlitz has just unveiled a new 35mm f/2.8 "storyteller" lens. Called the Trioplan 35+, it's the 3rd and final lens in the rebooted Trioplan trilogy following the 100mm f/2.8 and 50mm f/2.9.
As with the earlier two new Trioplan lenses, the new Trioplan 35+ exhibits the classic "soap bubble bokeh" look in out-of-focus areas of the frame. It's the first time this special bokeh look is appearing in a wide-angle lens.
It was previously thought that the soap bubble effect was too difficult to achieve in a wide-angle lens, Meyer-Optic says, but its engineers figured out how to add two elements to the historic Cook Triplet lens design to "boost" the lens. These extra elements are also why the name of the lens as a "+" in it.
The new Trioplan 35+ is geared toward street and documentary photographers who wish to tell stories with their photos. Like its two older siblings, the new 35+ is a high-quality, hand-crafted, manual-focus lens. Specs include an angle of view of 31.5°, a minimum focusing distance of 0.3m (~1ft), 12 aperture blades, and a weight of 220g (~7.8oz).
Here are some sample photos captured using the lens: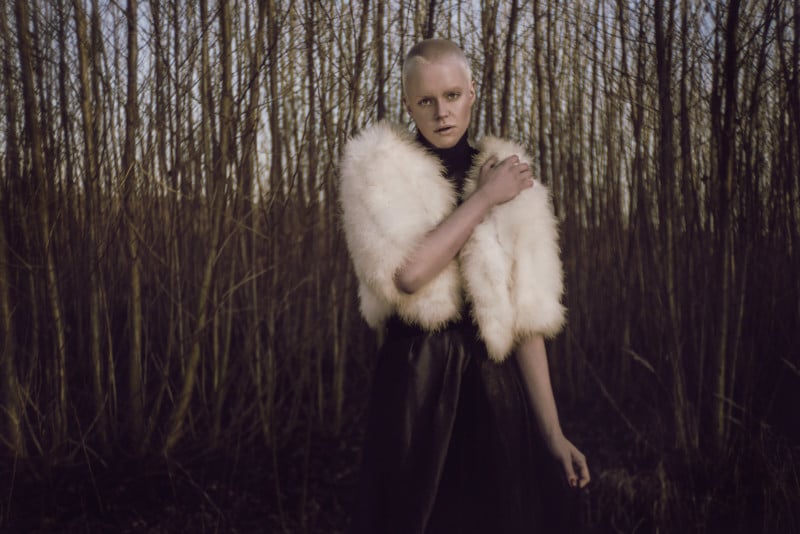 Also like its predecessors, the 35+ is being launched through a crowdfunding campaign on Kickstarter, where Meyer-Optik has already successfully raised over $1.8 million to jump-start its prior lens projects.
A pledge of $649 or more will allow you to secure a first copy of this lens in most major camera mounts (i.e. Canon EF, Nikon F, Sony E, Fuji X, MFT, M42, Pentax K, and Leica M/L) in late 2017 if the company delivers on this campaign. So far, it has already raised more than $170,000, blowing past its original funding goal of $50,000.