My name is Dan Cook, I'm a landscape and nature photographer from the UK. The introduction of full resolution image transfer from camera to the smartphone over wireless technology has been a revelation and increased my ability to share images.
You see I tend to sit on photographs which reside on my desktop or laptop computer. I flit around between folders and trips and edit images on a whim. I believe this is because I have a very little specific purpose for them, I don't shoot to deadlines of publications often.
I spend my time on trips, transfer my images and then just edit as and when I feel a desire to share something.
Instagram Stories
Let's face it Instagram is my biggest audience (and I think a lot of photographers can say the same) and it's also the outlet where I find the most enjoyment interacting with people about images, places, and lots of other random things. Instagram stories have opened up the ability to share more than 1 image a day, it's huge.
Instagram stories now gave me a motivation to share images I'd taken on a specific day. Not just comparable iPhone photographs but the edited version of my 'proper camera' shots with all that gorgeous bokeh and sharpness and contrast. It's brought Instagram back to being more 'instant' in my view, allowing me to share immediate experiences.
My gear for the trip
For this trip, I took the Fujifilm X-T2 and the XF 16-55mm f/2.8 weather sealed lens (what more do you want) I also took the XF 50-140mm f/2.8 OIS zoom lens (can't go wrong with that one, it's a gem).
The only other lens I used was the XF 14mm f/2.8 for some aurora borealis shots. Having the precision manual focus and a wider angle was a life saver in the dark and cold to capture some incredible northern lights over Kirkjufell.
This setup is a great balance of tools that can produce high-quality images and convenience in size, but you know what, I think I could have got away with just the 18-135mm zoom lens and the 14mm and still been happy with the results.
Given the hassle we had to get hand luggage through the airport (I will consider this for my future trips). Or I could have taken the 18-55mm and the 55-200mm as a compromise between the two.
My mobile editing setup
In order to show your work at its best, you need a fast and easy setup for editing camera shots on your mobile that doesn't compress your files too much. I feel I have found this ideal balance with the Fujifilm X-T2, an iPhone 7 and the VSCOCam app.
Basically, I shoot all day with my X-T2 configured to record both JPG & RAW (it is crucial to have a JPG copy for the wireless transfer). I set the JPG to a medium size (12mpx) and then transfer that to the iPhone using Fujifilm's own apps. You can, of course, shoot (and then transfer) the full 24mp resolution JPG; however, I find that to be just a little frustrating in term of transfer speed.
I tend to use the Fuji Chrome film effect on my JPG images from the X-T2.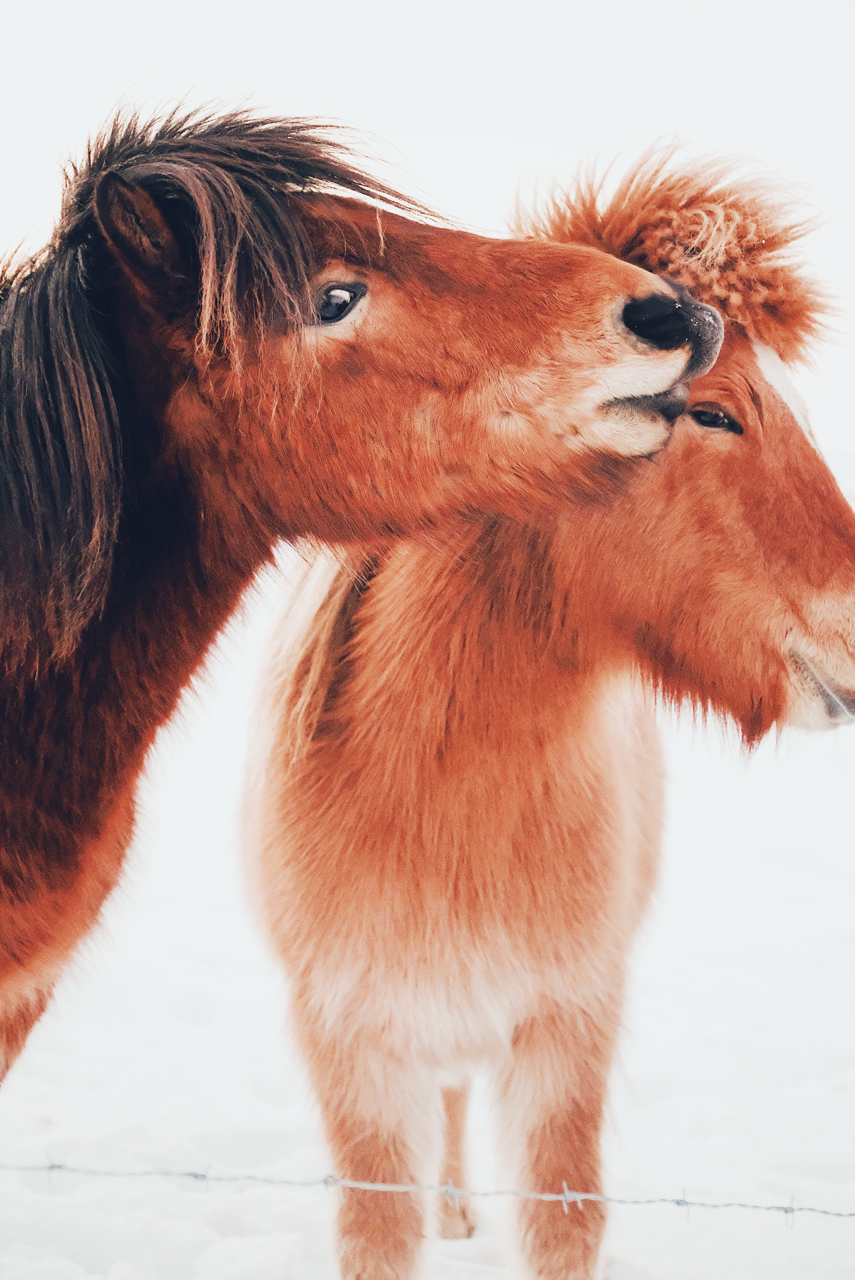 I was able to compare the JPG between the Fujifilm X-T2 and my DJI Mavic Pro drone. The Mavic produced images that are much more grainy and smudgy. I still edit the Mavic Pro JPG's but you can clearly tell the difference with the X-T2 JPG's.
After the images are transferred to my phone, I import them to the VSCOCam app and then delete the originals from the photos app. I have found the iPhone 7 to be a big step up from the 6 and 6S in terms of speed and, because I'm using the iCloud storage options for photos, I don't really have to worry about space. Still, it's good practice not to have duplicated edited and unedited images anyway.
Using the VSCOcam app
My advice to everyone looking to improve their mobile phone photography in any way is to install and use the VSCOcam app and filters.
It's not perfect but it is simple and creates some beautiful images that perfectly fit the style of photography I do. I won't make this a full tutorial but I'd definitely say to download it, get the free presets, use the preset F2, and then experiment with the Contrast Slider (I often put this up to 5+) and the white balance, shadows and highlight tones etc…
Landscape photography is a lot about the editing process—don't listen to anyone who tells you images must be natural and "as shot." A digital image is in no way natural, it's using digital technology and algorithm to capture light and transform it. In every situation the resulting file is just pixels that form a base for you to create your own style.
Once you find a style of edit you like, copy and paste it across your shots from a location or across the whole day and then adjust each image individually.
See what works and what doesn't but try and find a consistent edit for a single shoot. You will appreciate that coherence later on when you share a series of images or produce a book.
Once you have edited them, save them to your iPhone camera roll at full resolution and delete them from VSCOcam app (I usually leave the really good ones as a base for copying edits to future images).
Conclusion
Takin a great camera, a fast phone and some great photo editing apps for a quick nip around Iceland without lugging a laptop was a real change for me.
I feel these images are high enough quality to represent this trip. If I was a travel photographer producing content on the go (for brands) this would be my way of streamlining the process and save weight in my luggage while still reflecting my own style of photography.
There are, of course, many other powerful mobile editing apps, such as Lightroom Mobile and Snapseed, but I love the look and feel of the VSCOcam filters. The only missing tool is selective adjustments to correct dust spots or work in certain areas of high contrast images.
So far though, I always find I can produce results I like and this allows me to share my enjoyment and experiences quicker to my audience.
---
About the author: Dan Cook is a UK-based landscape and nature photographer with a love of details and simplicity in photography. To see more of his work, visit his website or give him a follow on Facebook and Instagram. This post was also published here.