If you've read any photography website or stopped into a store recently, you probably know that the creative options available to photographers are as numerous as ever. One aspect of photographic gear that has seen the most rapid expansion in quality options as of late, is lens selection.
With brands like Tamron leading the way in high quality lenses, photographers are no longer limited to buying lenses from their respective camera manufacturer if they want top quality. Often times, the name associated with a brand demands a large portion of the price tag. Recently, Tamron proved to us yet again why their brand is worth looking at with their new 70-200mm f/2.8 VC G2 lens.
As a follow up to their ever-popular introduction into stabilized telephoto zooms, their new 70-200mm G2 not only gains the aesthetic improvements of their newer lenses, but gets upgrades to just about everything: lens coatings, faster autofocus motors, better image stabilization, and better image quality.
Tamron was kind enough to send us a pre-release copy of the lens to test out, so we put it through a few comparisons to see how it fared against it's main competition: the old Tamron 70-200mm VC, and the new $2,800 Nikon 70-200mm f/2.8E FL ED VR.
We were given a Nikon mount version of the lens, so we stuck to testing it against other Nikon mount competitors so that we could use the same cameras for each test.
Test #1: Sharpness and Close Focus
This was a super simple test, but it still goes to show the improvements of the new Tamron lens. We set up a tripod in front of a table in our learning studio to photograph our subject—a small dissected point and shoot camera that shows a lot of detail.
I lit each photograph with a Profoto B2 and their small 2-foot Octabox that were held overtop of the subject by a boom arm. Each of these photos were shot wide open at f/2.8.
The most glaring differences between the lenses really show themselves when you look at the old Tamron lens against the new one. You'll find that sharpness, chromatic aberration (that iffy, often purpleish color around high contrast areas), and the minimum focus distance of the new G2 lens are vastly improved. This means that you can get more detail in close up portraits, product, or food photos without using extension tubes or having to buy a dedicated macro lens.
The difference in the minimum focus is staggering at 3.12 feet (0.95 meters) for the new lens and 4.26 feet (1.3 meters) for the original Tamron 70-200mm. Looking at the new Tamron G2 lens against Nikon's newest 70-200mm, you'll see little difference, which is impressive considering the new Tamron comes in at $1,300… or less than half that of the new Nikon.
Test #2: Portrait and Sharpness
For a somewhat real world test of the lenses, I decided to take a Nikon D810 and the three lenses along to a portrait shoot to see how they fared. It's no secret that 70-200mm lenses are classic for portraits, so I knew they would all perform pretty well, but this test goes to show how much Tamron improved their already excellent lens.
The shoot was simple, with one light, one model, and one adorable puppy. The camera stayed at a low ISO for maximum detail. While shooting I tried a variety of focal lengths on each of the lenses and I found that, as expected, they each perform about the same from 70mm to 200mm.
Here are a few sample photos and close crops to illustrate each lens. Each shot was on a Nikon D810 with the same lighting, same aperture of f/9, and the same edits applied. And like the first test, I have trouble seeing much of a difference between the new Tamron G2 and the new Nikon.
Test #3: Speed
Aside from portraits, 70-200mm lenses are a classic for many sports and action related subjects. Since I wasn't able to take the lens to a sporting event in the time that I had it, I decided to try it against the next fastest thing I could find: the new DJI Mavic Pro. The lenses were certainly being put through their paces with this test.
I put each lens on Nikon's incredible D500 camera body, with continuous focus on a single point, trying to track the drone as it flew.
As with the other tests, we're sort of comparing apples to apples here with the Tamron G2 and the new Nikon. As you can see with the old Tamon, the performance was not up to the others, even on the D500.
What I found was that the new Tamron and the new Nikon both had about the same number of successfully focused frames without the teleconvertors attached. But with the teleconvertor attached to the Tamron G2, the results were astonishing: Tamron's newest teleconvertor (currently only compatible with the 70-200mm G2 and 150-600mm G2) is an amazing piece of technology.
With Nikon's current version III 2x teleconvertor, the image quality and focus speed takes a noticeable decline and I could feel the camera and lens struggle to grab focus on the small drone. With the new Tamron teleconvertor on the G2 lens, however, I saw no real issue with focus speed, as you can see below in the sequence of images.
For someone looking for the versatility of teleconvertors, this is the perfect option.
It's also important to note how stark the difference was between the two new lenses and the original Tamron 70-200mm VC. The old lens could hardly keep up with the drone, apart from the last few images where it just barely grabbed a handful of frames in discernible focus. That alone speaks volumes as to the new lens' performance.
In this test, the winner is absolutely the new Tamron G2. Another thing to mention to put the price difference into perspective; if the reach that teleconvertors provide are important to you, you should consider that the new Tamron 70-200mm G2 purchased alongside the new Tamron 150-600mm G2 is STILL less than the Nikon 70-200mm FL ED by itself. I would consider ditching teleconvertors all together for that combo unless traveling light and small is a must.
Editor's Note: Tons of images incoming. Scroll fatigue imminent.
Tamron 70-200mm G2
Tamron 70-200mm G2 with Teleconvertor
Nikon 70-200mm FL ED VR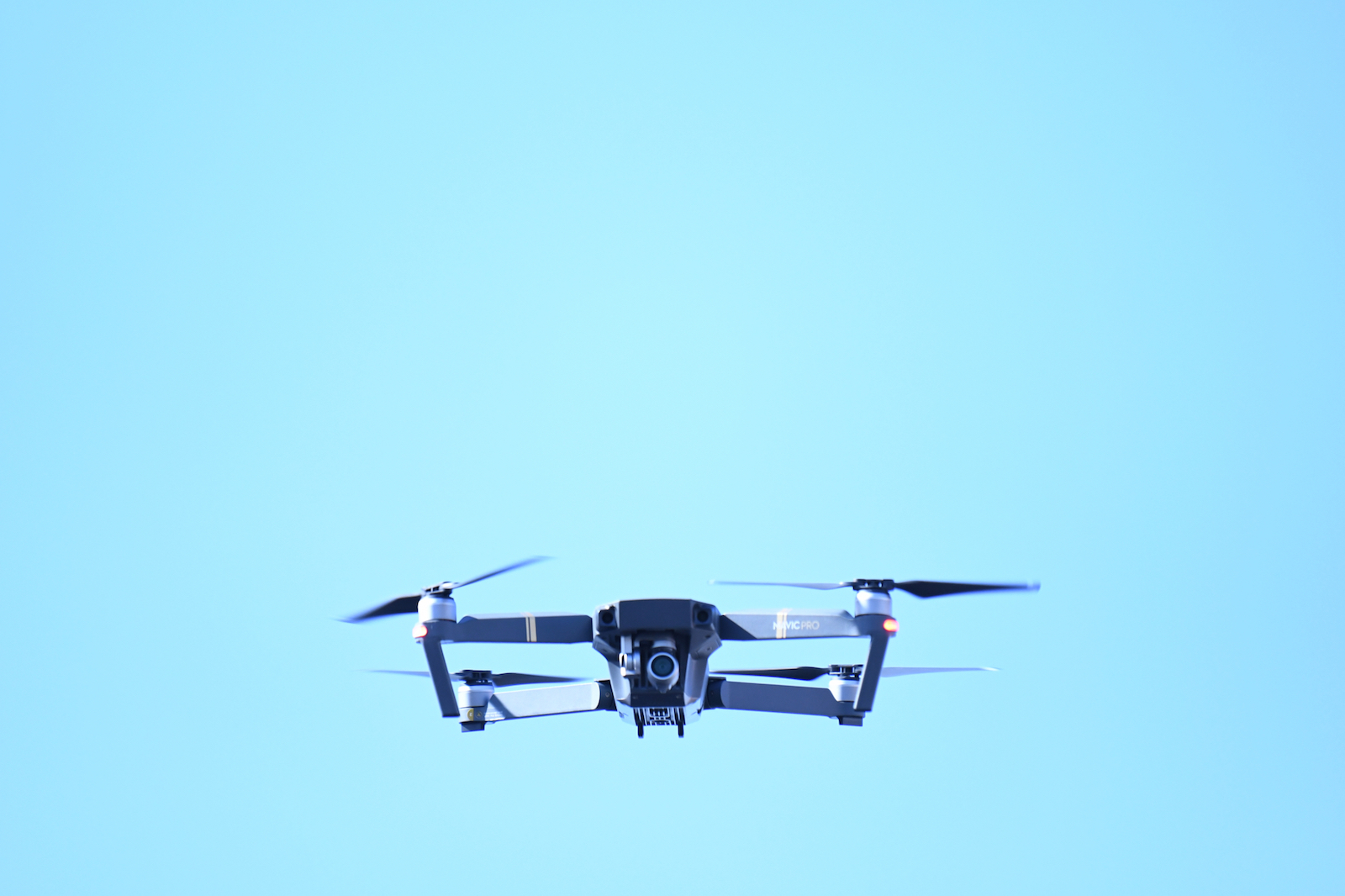 Nikon 70-200mm FL ED VR with Teleconvertor
Original Tamron 70-200mm VC
The results from these tests aren't exactly surprising, but I personally didn't expect the new Tamron 70-200mm G2 to be this good. We already knew that the original Tamron 70-200mm lens was an excellent performer for its price, but the new G2 seems to have come along without compromise—a much needed competitor for Nikon's update to an already legendary lens.
At $1,300, the new Tamron 70-200mm f/2.8 VC G2 is an absolute steal.
---
About the author: Spencer Lookabaugh is a portrait and nature photographer based in Columbus, Ohio. You can find more of his work on his website and Instagram. This article was also published here.
---
Image credits: Photographs by Spencer Lookabaugh/Midwest Photo Exchange and used with permission