NASA just launched an updated Image and Video Library website that puts the entire NASA photo archive at your fingertips, just one keyword search away. Our apologies to your productivity… you're about to do some serious procrastinating.
The newly updated site makes finding images from NASA's archives orders of magnitude easier. You no longer have to know whether to go digging in the Hubble archives, or the JPL archives, or the Cassini archives, or some other repository of amazing imagery from NASA's past and present.
Nope, just go to images.NASA.gov, type in your search, and select Images, Videos, Audio, or any combination of the above:
The website really is as easy to use as you imagine. A quick search of Apollo 11 revealed everything from iconic moon landing photos, to command center audio of the launch, to more recent public appearances by Buzz Aldrin and the burial at sea of the late, great Neil Armstrong.
But that's just the tip of the iceberg.
Once you've decided on a search term and typed it in, results can be filtered by type of media (Image, Video, or Audio) and date taken so you can zero in on the photograph or artist rendition you're looking for. And when you find that image, you can download it or access the full res URL.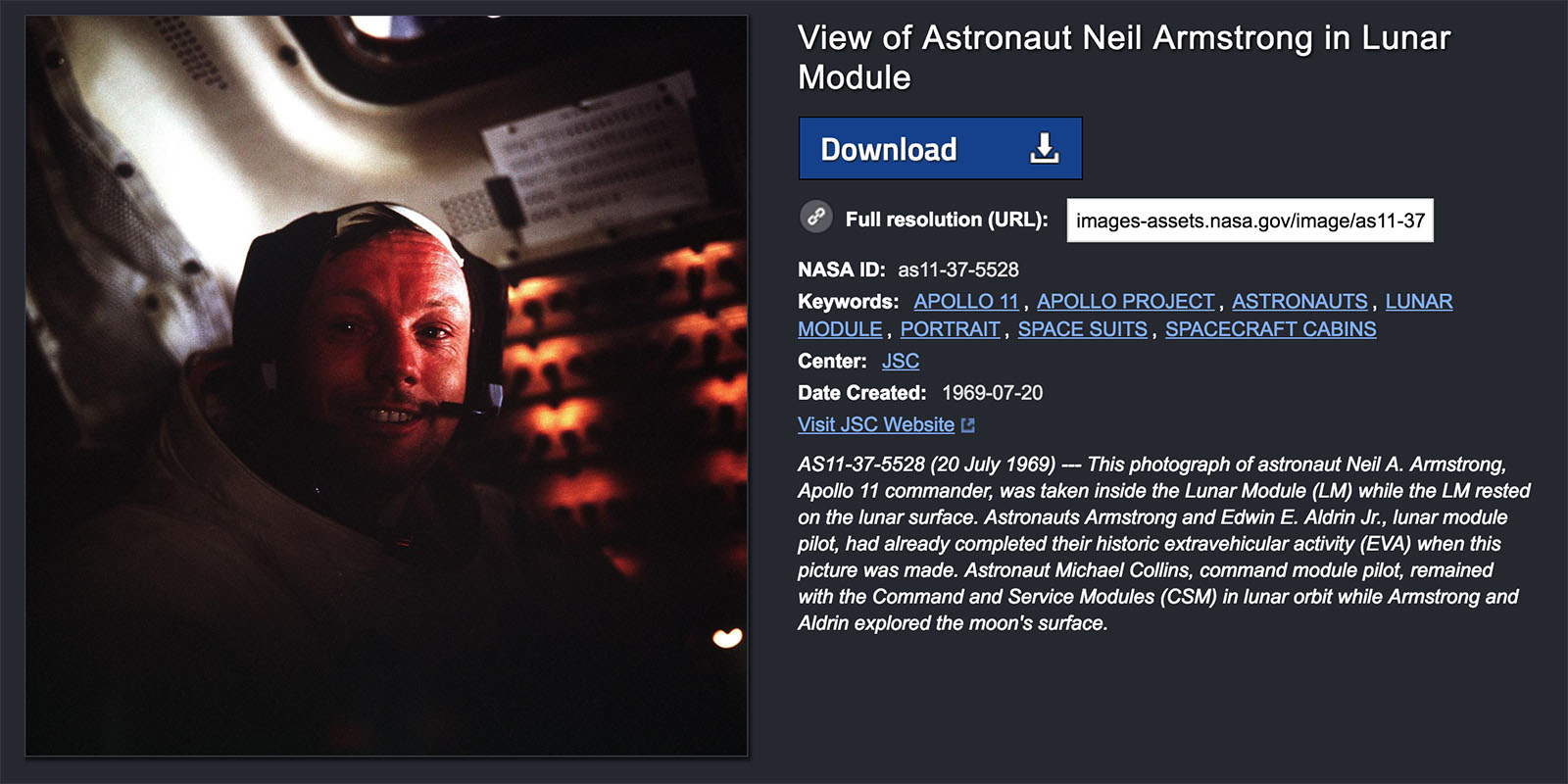 It's difficult to overstate just how cool this resource is. A treasure trove of imagery awaits anybody who is willing to take the time and start digging through the archives.
Here are a few of our favorites from about 15 minutes spent typing in different search terms and scrolling:
Whether you're interested in the Apollo program, International Space Station photographs, or the newest photos from the unmanned missions to Saturn and Jupiter, it's all just a keyword search away. The word 'Cuploa' alone brings up 929 image results…
Again, our apologies to your productivity.
(via VICE)