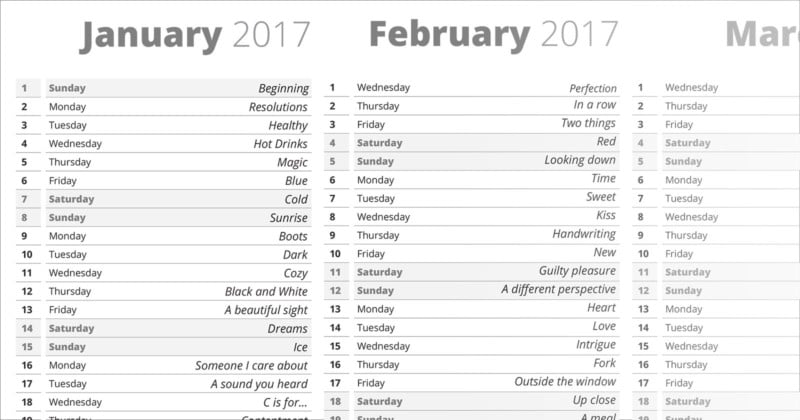 Is a 52-week photo challenge not enough for you this year? Want a 365-day challenge? If so, there's now a calendar you should download and print out.
The folks over at Photoblog.com have created a nifty photo calendar that suggests one photo idea to try for each day of the entire year. Some examples: January 1st was "Beginning," July 4th is "Fireworks," September 21st is "Goodbye Summer," and December 24th is "Silent Night."
Here's the calendar:
You can also download the file from Google Drive if you'd like to print it out.