Classical art meets modern-day drudgery in artist Alexey Kondakov's ongoing series Art History in Contemporary Life. For the past two years, Kondakov has been delighting his fans by expertly Photoshopping figures from classical art into modern-day photos.
The idea originally came to Kondakov while working with a classical painting that depicts a group of nymphs offering wine and fruit to Bacchus, the Roman god of wine.
"Looking at this picture, I reflected on the fact that the lives of people from the past were not so distant from our own lives," remembers Kondakov. "They too enjoyed spending time drinking wine, talking… that's when I got the idea to put these characters into a modern setting."
Art History in Contemporary Life recently got an update with even more modern/classical mashups, but for PetaPixel readers all two years worth of creative composites will be all new: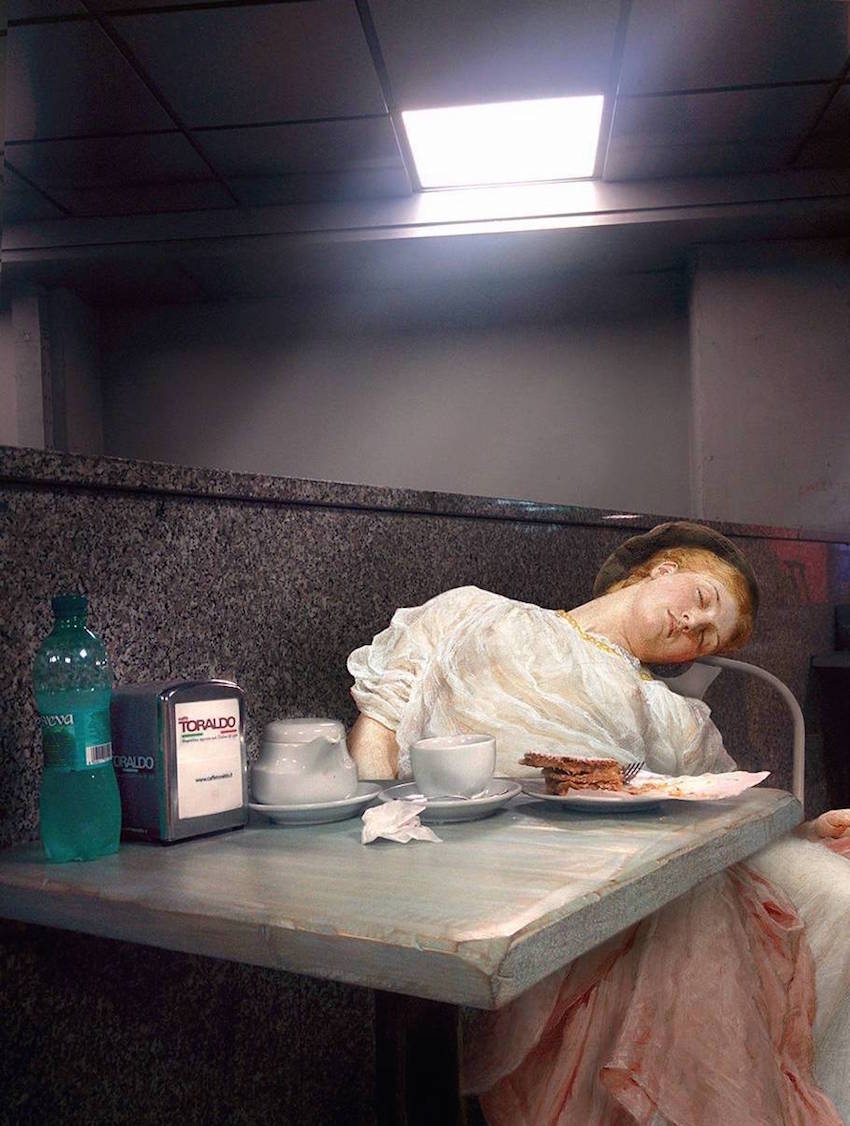 If you want to get to know the artist, see more of his creations, or follow along as the ongoing series continues to evolve, check out Alexey's website or give him a follow on Instagram.
(via Colossal)
---
Image credits: All images by Alexey Kondakov and used with permission.