Leica today announced its new M10 digital rangefinder, the latest camera in the renowned M-System lineup. It's a camera that "embodies the essence of photography like no other camera before," Leica says.
The new camera is smaller than its digital predecessors and more in line with the feel of its analog ancestors. The top plate has a depth of just 33.75mm, 4mm (1/8″) thinner than the Leica M (Typ 240), making the Leica M10 the slimmest digital M camera thus far.
There's also a new addition to the top plate of the M10: an ISO dial.
For the first time on a digital M camera, photographers can control all the essential shooting parameters (i.e. focusing, aperture, shutter speed, and ISO) directly using physical controls without a menu — in fact, you don't even need to switch the camera on now to check those settings.
Leica has also optimized the rangefinder in the M10: the field of view has been increased by 30% and the magnification ratio has been increased to 0.73x, up from about 0.68x. The optimal distance of the photographer's eye to the viewfinder eyepiece has been increased by 50%, making it much more comfortable for shooters who wear glasses.
At the core of the Leica M10 is a new 24-megapixel full-frame CMOS sensor with better dynamic range, sharpness, resolution, and contrast rendition. Leica says that the "unique pixel and microlens architecture" of the sensor allows better image results at all apertures, particularly improving photos shot with the aperture wide open.
The sensor also features a glass cover plate that serves as an infrared cut-off filter and cuts down on refraction of incoming light. Leica has omitted a low-pass filter on the sensor, as is common these days, improving photo sharpness.
ISO range has been expanded in the M10, allowing photographers to shoot at ISO 100 to 50,000 (up from 200-6400). Noise has been reduced at higher ISOs as well compared to predecessors.
Working with a new Maestro II image processor, the M10 has a 2GB memory buffer that allows photographers to shoot continuous burst at 5 frames per second at full resolution for up to 16 frames, making it the snappiest M camera ever made.
On the back of the magnesium-body M10 is a 3-inch 1.04-million-dot LCD screen covered with Gorilla Glass.
You'll also notice a much more minimal, stripped-down interface: the back of the camera only has a directional pad and 3 buttons now (down from 6): Play, Live View, and Menu. A customizable Favorites Menu allows photographers to choose the functions they'd like quick access to.
Another first for M cameras is Wi-Fi connectivity, allowing you to quickly and easily transfer your photos from your M10 to mobile devices. Using the Leica M-App, you can directly transfer DNG raw files for on-the-go editing and sharing. You'll also be able to control your M10 remotely using a smartphone or tablet.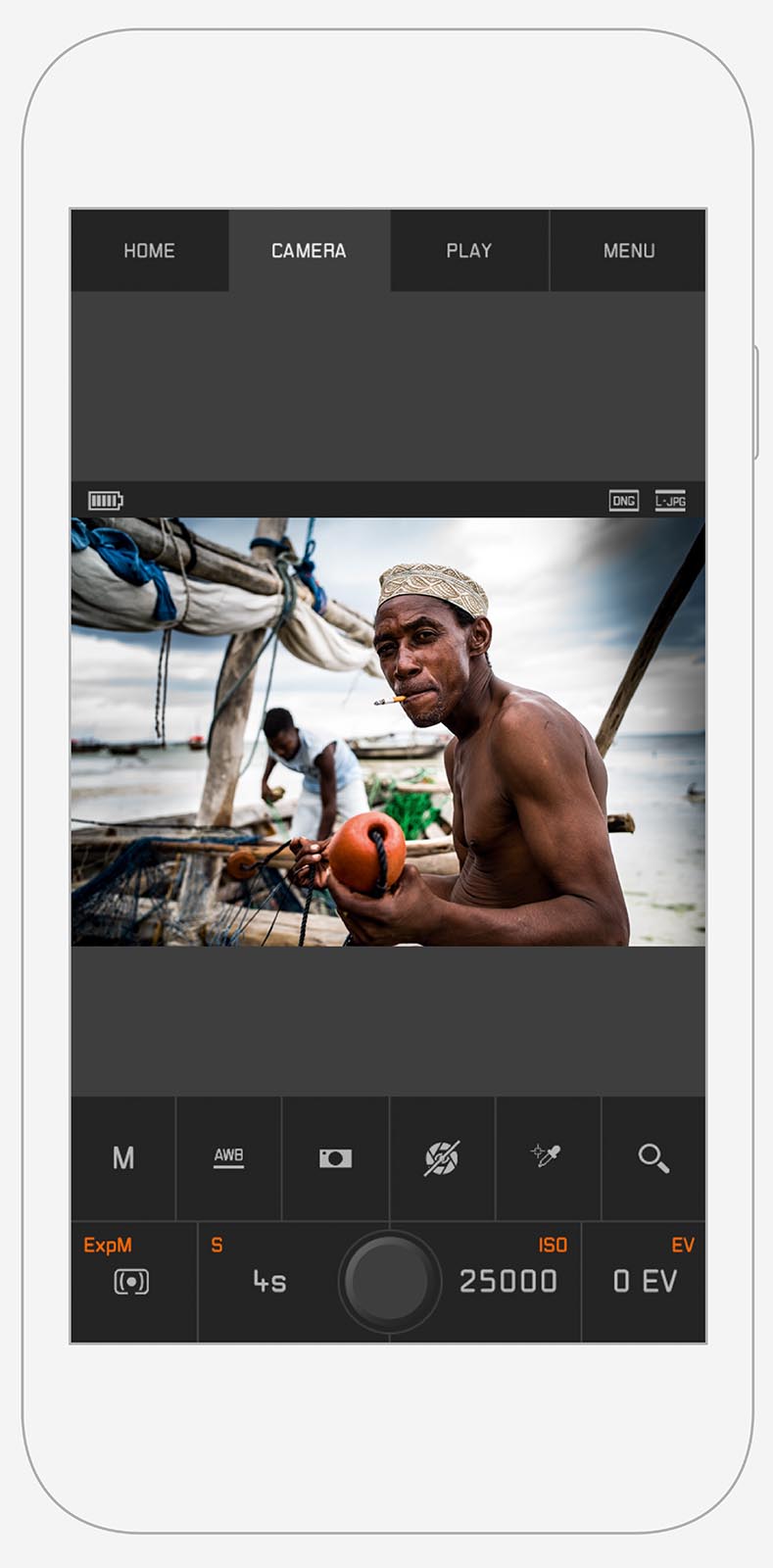 Other specs and features of the M10 include a loupe view during Live View that can be placed anywhere on the frame to examine sharpness, an integrated GPS module for geotagging, SD card storage, and a weight of 660g.
Here are some sample photos published by Leica (you can find a larger gallery here):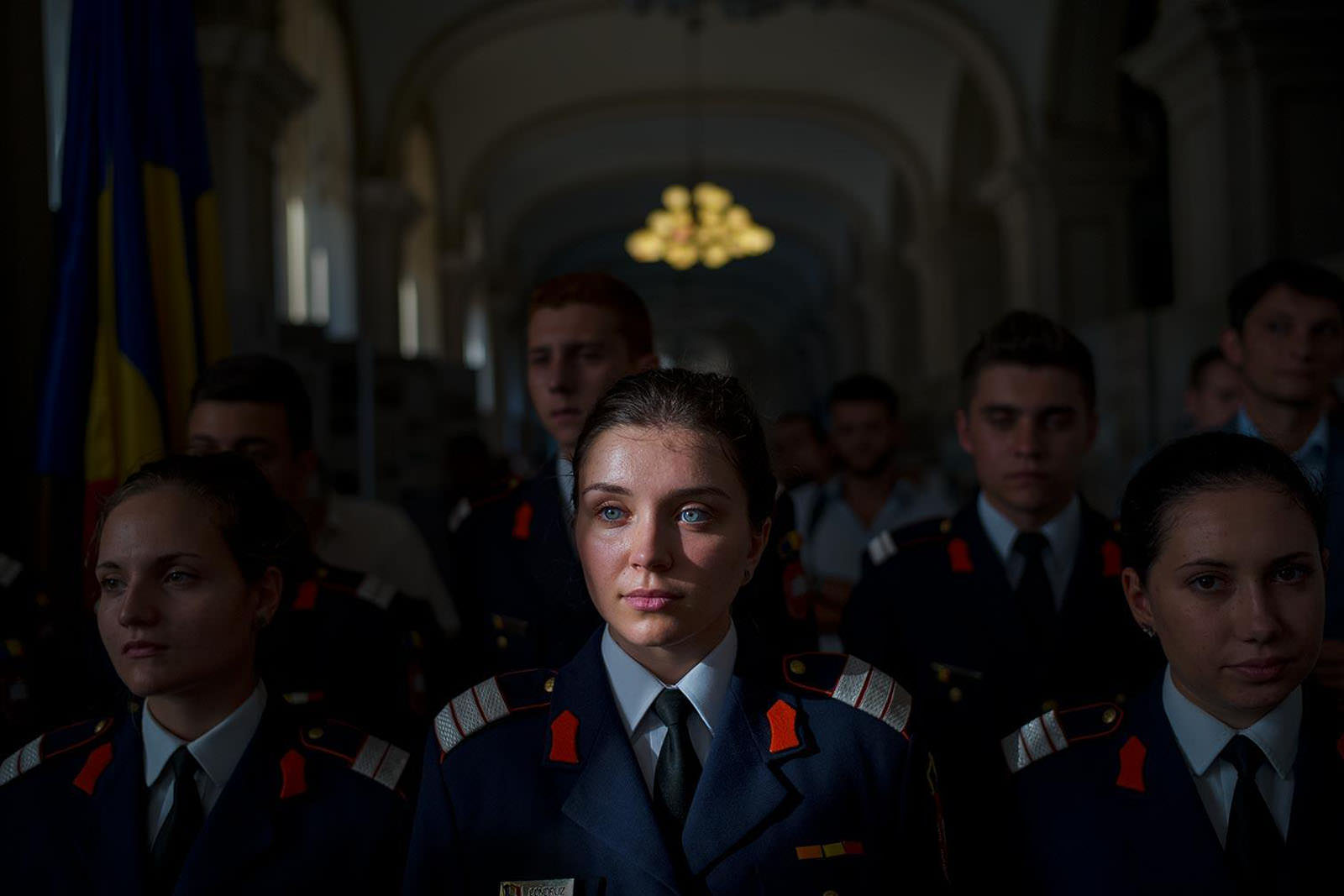 The new Leica M10 will be available in black and silver starting January 19th, 2017, with a price tag of $6,595. You can preorder one starting today.