Which popular digital camera produces the most desirable JPEG photos straight-out-of-camera? The folks over at TheCameraStoreTV decided to do a shootout between top models and use a "blind(ish)" test to see which JPEGs photographers prefer.
In the 21-minute video above, host Chris Niccolls shoots the same set of photos in standard JPEG mode using a Canon, Nikon, Sony, Fuji, iPhone, Pentax, Olympus, and Panasonic camera.
The photos were then printed and shown as a set (with no labels) to a number of photographers who were then asked to weigh in on which ones they liked and didn't like.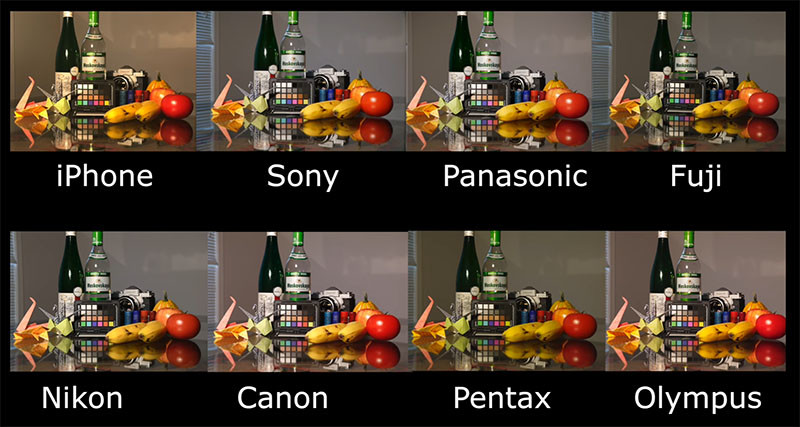 Based on the feedback and opinions received, Niccolls was able to break down some strengths and weaknesses of the various cameras.
"The winner out of all of it was Nikon," Niccolls says. "They always deliver good JPEGs, nice accurate color, good warmth, and people did respond to that. A close second was Canon."
"It was Pentax and iPhone tied for last place," states Niccolls. Most people liked the iPhone's color for everyday shots, but things like image artifacts and color balance in certain situations hurt the overall performance. Pentax performs well if you shoot RAW, but its SOOC JPEGs aren't nearly as strong.