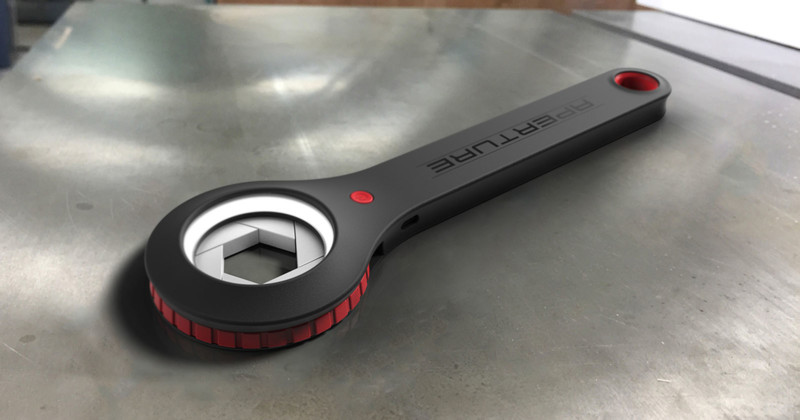 Industrial designer and photography enthusiast Jordan Steranka wanted to design an elegant and flexible wrench that could be adjusted to a wide range of diameters, so he turned to the world of camera lenses. His concept "Aperture Wrench" is what resulted.
The main feature of the wrench is an aperture system that can be enlarged or shrunk just like the aperture inside a camera lens.
"Inspired by the apertures in cameras, the idea was formed to create a wrench to fit any size nut," Steranka writes.
An aperture dial on the side of the wrench allows the user to adjust the hole size. Once the desired aperture is reached, pressing a button on the side of the wrench locks the size.
Another photo-inspired feature is a ring light around the aperture area, turned on and off using a power button on the front of the wrench, allowing users to clearly see what they're working on in dark environments using the tool itself.
The Aperture Wrench is only a concept design for now. If you're actually looking for a similar product on the market, the Bionic Wrench may meet your needs.
(via Behance via Designboom)