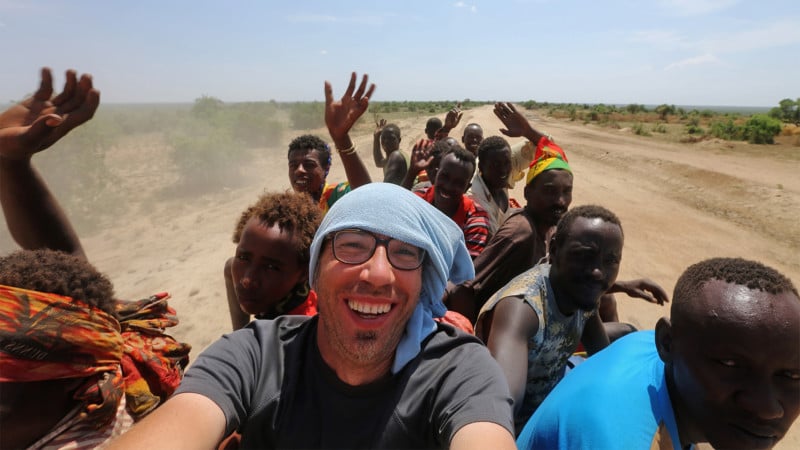 Alexander Khimushin is a Queensland, Australia-based photographer who has been on the road for 9 years. During that span, he visited 84 countries. 10 months out of a year he's on the road shooting photos in remote places. He's currently working on a series titled "The World in Faces."
"The World in Faces is a project that I started in 2014," Khimushin tells PetaPixel. "I was writing a story for My Planet TV, a Russian TV channel when I was looking for some pictures of landscapes. I saw there were many portraits from the different places I had visited. I suddenly realized that it was these people who made my travels so unforgettable. I started to recall circumstances behind all the pictures. What if I put it all together?"
Khimushin started assembling the images and ended up with about 200 portraits all over the world. At that very moment, he says, he realized that it was what he should have been doing all along. His project was born, and he began traveling more off the beaten path instead of to popular tourist locations.
The World in Faces project would be "portraits of ordinary, yet extraordinary people around the world." He wanted to be bold and challenge bias and inequality. Khimushin wants to show the diversity of the world we all are living in through the portraits of people of different ethnicities, primarily ethnic minorities that are disappearing.
"Sometimes I wonder when so many people are there to protect rare species of animals, but not many worry about ethnic groups that are on the edge of extinction," the photographer says. "I believe it is my mission to photograph them. So basically there are two main drivers for me—tolerance, peace, multiculturalism first, and paying attention and tribute second."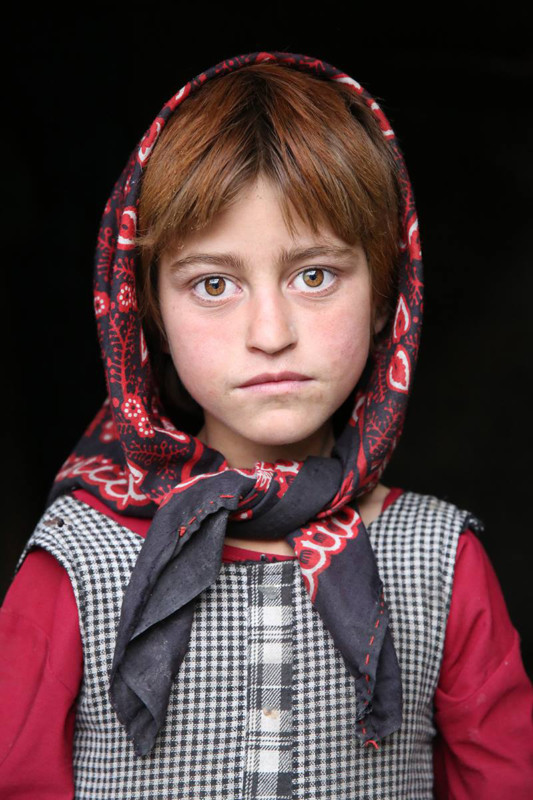 The World in Faces is in its third year, and Khimushin does not know how long it will continue before he is satisfied. There are more than 10,000 ethnicities in the world, and he would like to bring as many as he can in front of his lens. Being a perfectionist, he covered only half of Siberia in six months after 6 TB of shooting and 15,000 miles driven.
"I want to meet real people in real places, not visiting some countries' capital cities and take photos of some people wearing carnival costumes," says Khimushin. He has portraits of people from around 35 countries and about 60 to 70 ethnicities thus far.
Khimushin is a "photographer by soul, adventurer by heart." In the last two years, he has changed his travel style from backpacking to driving. This way he can shoot till late, as he knows if necessary he can eat and sleep in his SUV.
This has its downsides too as once in the Gobi Desert in Mongolia when he returned to the car at night he realized that he had dropped the keys on the way. Next, he tried to retrace his steps and ended up losing the car. After having spent the night sheltering from the wind in a ditch, the early morning light helped in finding the car keys and he was on the road again as though nothing had happened.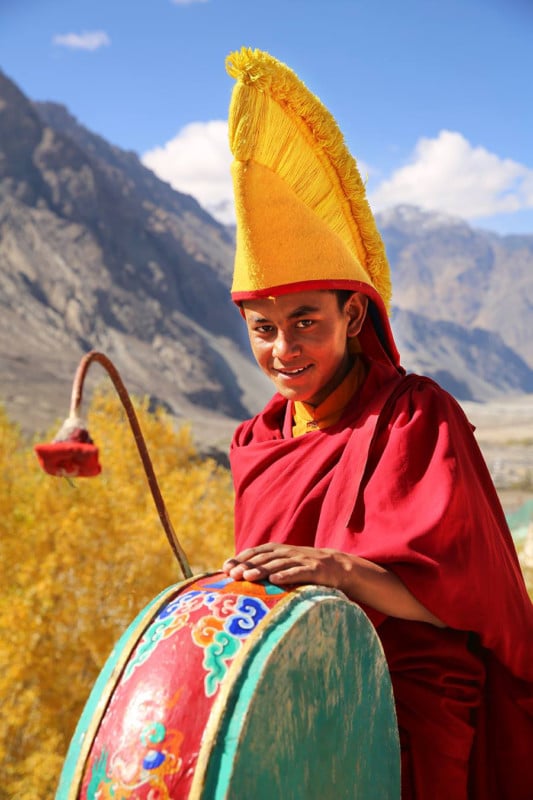 "I realize that I may have only one unique chance to photograph that ethnic minority person," Khimushin says. "I will never be able to get back to the same place and take another photo of this grandma, who is 93 years old and wearing her ancestor's clothing especially for me."
There is a lot of pressure to get it right. A few years back he would shoot just 1-5 frames on average per person, but now it is over 100 frames… or even more.
You can follow Alexander Khimushin and see more of his work on his website, Facebook and Instagram.
---
About the author: Phil Mistry is a photographer and teacher based in Atlanta, GA. He started one of the first digital camera classes in New York City at International Center of Photography in the 90s. He was the director and teacher for Sony/Popular Photography magazine's Digital Days Workshops. You can reach him via email here.
---
Image credits: All photographs © Alexander Khimushin-The World in Faces and used with permission.