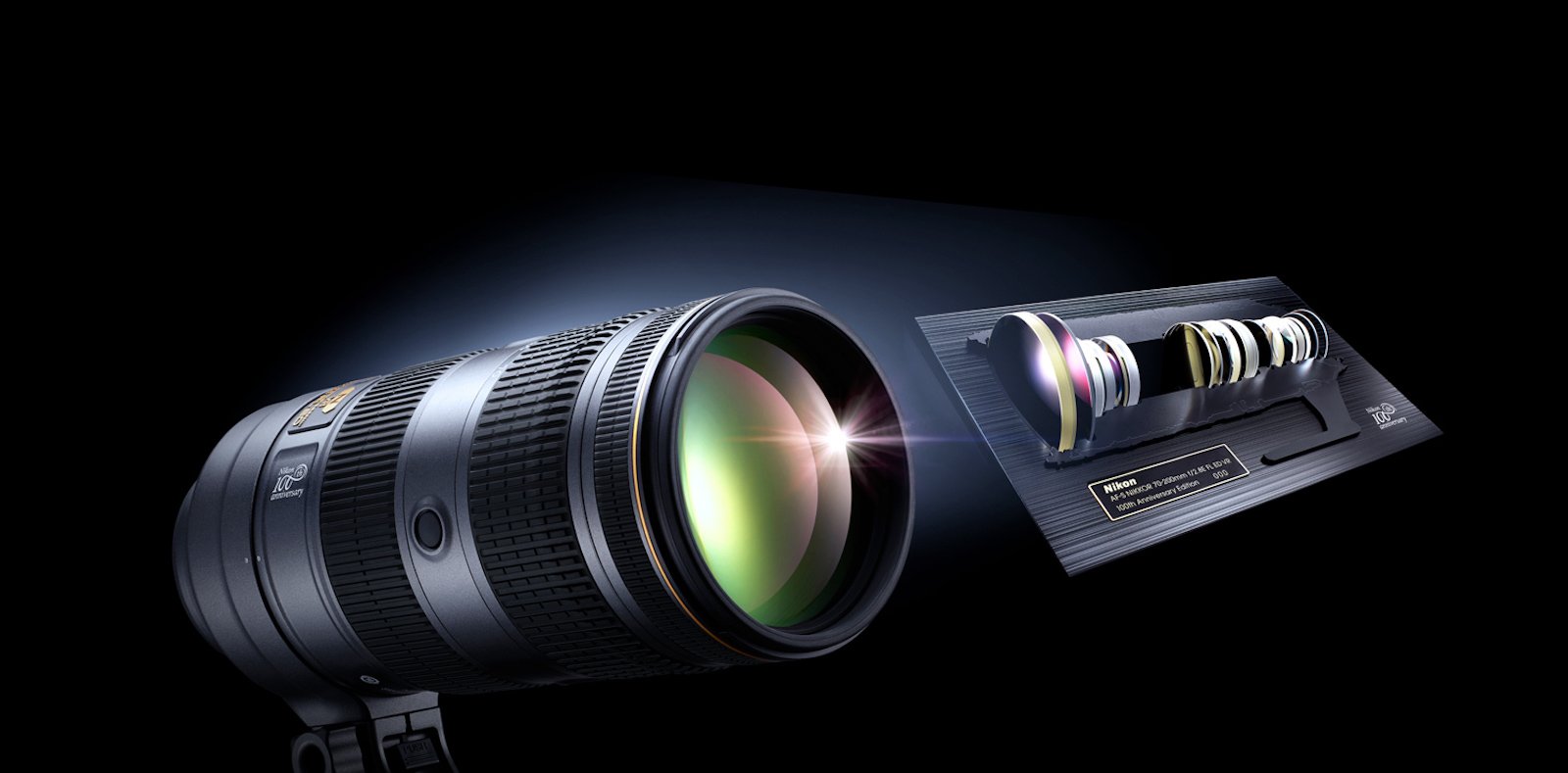 Those slick gun-metal gray Nikon 100th anniversary special-edition cameras and lenses we told you about at the end of February have officially arrived. As it turns out, people who want to celebrate Nikon's centennial in style will have a lot more options than just DSLRs and lenses to choose from.
Nikon officially announced the goodies earlier today, and there's some strange stuff on that list. In addition to the gunmetal D5 and D500 SLRs and the 14-24mm f/2.8G ED, 24-70mm f/2.8E ED VR, and 70-200mm f/2.8E FL ED VR Nikkor lenses, you can get specialty straps, a deconstructed lens plaque, and even a crystal effigy of the Nikon Model I.
"Nikon has dedicated the last 100 years to pursuing innovative technologies and providing users
with the highest quality products," reads the 100th anniversary product page. "Introducing the Anniversary Products lineup—inheriting Nikon's DNA of cutting-edge innovation, and pioneering spirit that has allowed us to open up new possibilities of light through the years."
Well… as cutting-edge as a collection of commemorative pins can be, anyhow. Here's a look at all of the anniversary products:
Nikon D5
Nikon D500
Nikkor 70-200mm f/2.8E FL ED VR with separate glass elements and display stand
Nikkor Triple f/2.8 Zoom Lens Set
Crystal Creation Nikon Model I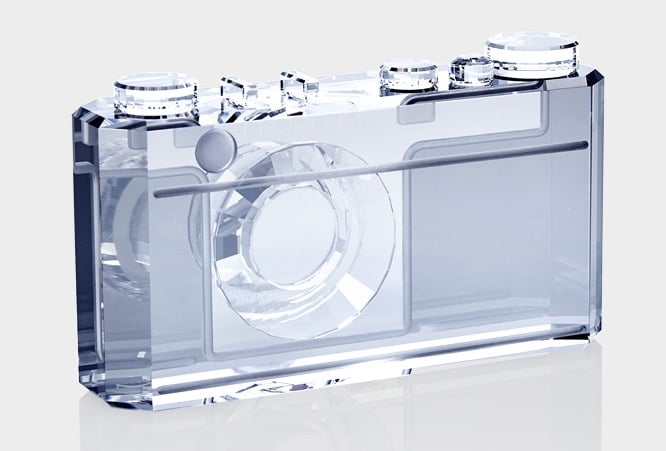 Pin Collection
Premium Camera Strap
Miniature Nikon F Camera
Nikon hasn't announced any sort of release date or pricing info for these limited edition "goods"—they promise to let us know by June in the press release—but you can learn more about and see all of the Anniversary Products at this link.