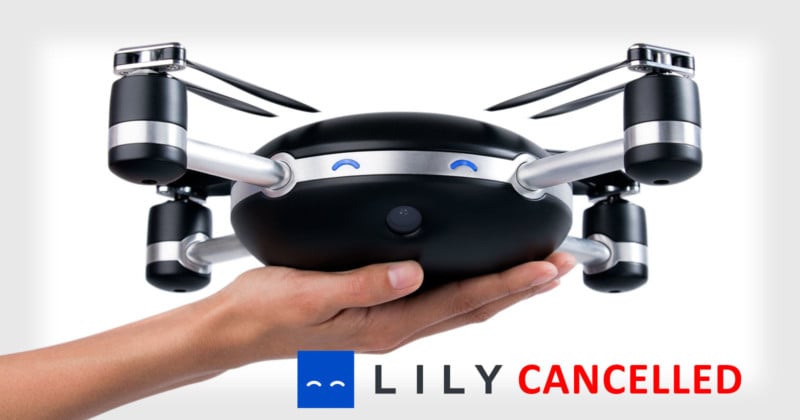 When the Lily camera drone was announced back in May 2015, the world was so excited by the idea of an easy-to-use throw-and-shoot drone that the company raised $15 million in private funding and saw over $34 million in pre-orders. But now it seems that the project won't ever be taking off: the company just announced that it will be shutting down.
Lily was originally an innovative drone that could be launched and flown simply by throwing it into the air. There were no physical controls or piloting skills necessary: it would simply track its owner by following a tracking device worn on the wrist.
But the world's "first throw and shoot" camera drone has since fallen on hard times.
In a letter sent out today to customers, titled "The Adventure Comes to an End," Lily co-founders Antoine and Henry say that they've spent the past year "racing against a clock of ever-diminishing funds." It turns out developing a brand new drone and bringing it to market is not a cheap, simple, or easy task.
Over the past few months, Lily attempted to secure new financing in order to push the drone to manufacturing and shipping, but it wasn't able to get any loans. It seems likely that lenders were wary of handing money to a new entrant in a competitive market dominated by the likes of the multi-billion-dollar DJI and its new Mavic drone — which isn't identical to Lily but is definitely a direct competitor.
"We are deeply saddened to say that we are planning to wind down the company," the co-founders write.
If you were one of the many people who placed pre-orders, the good news is that the company will be fully refunding your payment. The money will be returned to the payment cards used for the transactions without any action from you, and you should be seeing your money within two weeks.