Instagram took another big step this week in competing more directly with Snapchat. The Facebook-owned company has launched live video and disappearing photos.
The live video feature is found in Instagram Stories, which was released back in August. To use it, swipe right from your feed to open your camera, and tap the "Start Live Video" button.
You can stream for up to an hour, your friends are notified that you're live, watchers can leave comments, and your live story disappears from Instagram when you're done.
If one of the people you follow is doing a live story, you'll see "Live" under their profile pic in the stories bar. Other live stories can also be browsed through Explore.
Instagram is also launching disappearing photos and videos in Instagram Direct. Just like with Snapchat, you can now sent self-destructing shots to individuals or groups.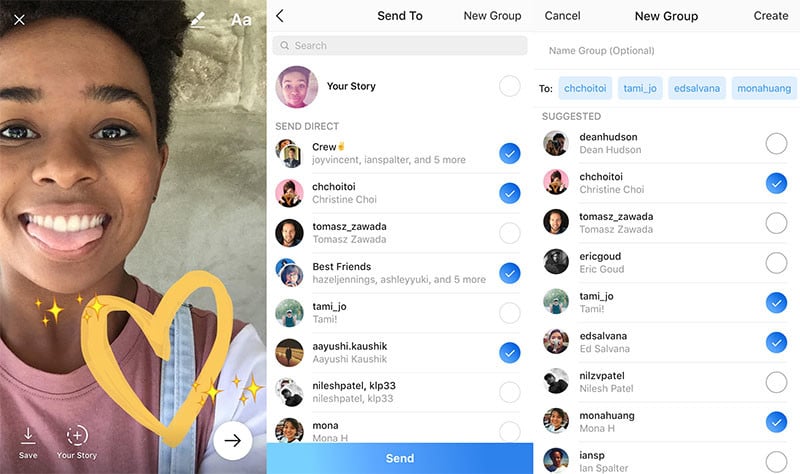 After swiping right to open your camera, tap the arrow to send your photo or video privately. These visual messages disappear from your friends' inboxes after they're viewed. If someone tries to replay or take a screenshot, you'll be notified of that action.
Viewing other people's disappearing content involves opening your inbox and tapping the new paper airplane icon in the top right corner.
Instagram is rolling disappearing photos out globally today and live video to all users over the next few weeks.