GoPro has announced a trade-up program in which you can get $100 off a HERO5 Black or $50 off a HERO5 Session when you trade-in your older Hero camera. This offer is available starting now, and you can do the swap by going to the trade-up page.
Once you've done your selection on the trade-up page, GoPro will send you detailed instructions on how to ship your old camera to them. Once they receive it, they'll mail you your new HERO5 and recycle your old camera. You may get a little more money by selling your old camera yourself, but this is a quick discount if you have been looking to upgrade. Keep in mind that this is a limited time offer.
Oh, and the camera doesn't even have to be in good, working condition to be traded in.
"We'll take any old GoPro, regardless of condition," GoPro says. "Water-logged? Mud-caked? Pulverized lens? Missing components? Yep – we just want to help you upgrade to HERO5 (which…wink, wink…are designed specifically to take advantage of some breakthrough software features you'll see in 2017)."
"And…there's no limit to the number of cameras you can trade in! For each old GoPro you send us, we'll hook you up with a discounted HERO5."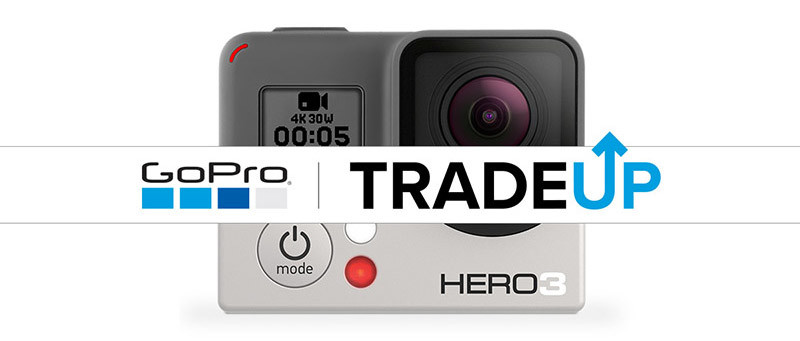 GoPro has been having a rough time as of late: the company lost $373 million during 2016 and had to recall its $800 Karma drone as it could randomly lose power during operation.
One problem with action cameras is that they are rugged and are designed to last, so unless a user wants new features, like cloud functionality, there is no need to upgrade. Wanting to achieve profits in 2017, this trade-up program is one step GoPro is taking to get there.