This photo shoot is a year old, but we are so happy we stumbled across it today. After shooting too many maternity shoots in a row, photographer Martyn Wilkes decided to break the monotony with a bit of fun. He asked his friend Francisco Pérez to pose for his own "maternity" shoot.
The resulting … paternity? … shoot turned into a spot-on parody of countless maternity shoot tropes. Flowing skirt and flower crown on, thin cloth wrapped around his ample bosom, and belly exposed with flowers and the baby name "Noelia" painted on, Pérez (nickname Paco) put on an appropriately dreamy look and began striking poses at Wilkes' direction.
"Obviously I need to help Paco out a bit more than normal for a maternity shoot," Wilkes tells PetaPixel. "The distant gazes and his mouth were hard to nail, but he did it. I also told him to keep his stubble but shave the rest."
Having seen more maternity shoots than the typical person, photo lovers in particular will get a kick out of the results: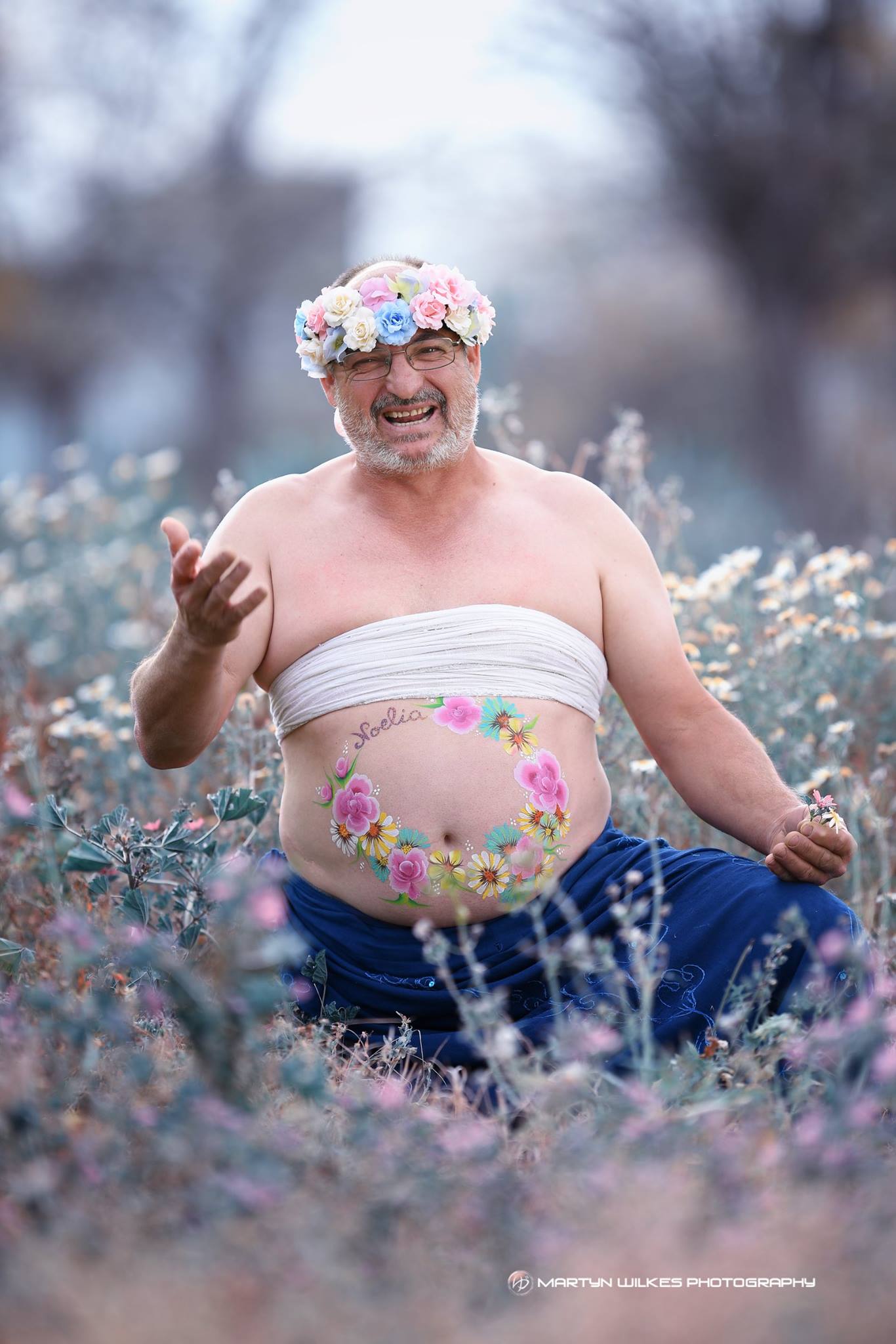 Wilkes tells us that all of the photos were shot on his Nikon D810 with either the 200mm f/2 or 58mm f/1.4G lenses.
The main point of the photos, says Wilkes, is to make people laugh. A full year later, the images are still achieving that goal, spreading across the Internet and on social media, causing more than one person to snort in their morning coffee.
To see more of Wilkes work, be sure to give him a follow on Facebook. Hopefully he and Paco will get together for a followup very soon.
(via Huffington Post)
---
Image credits: All photos by Martyn Wilkes and used with permission.