Photographer Clint Davis recently did a photo shoot with top-tier 2016 IndyCar racing drivers and their cars. He also created a series of behind-the-scenes animated GIFs showing how the composites were created.
Here's a series of finished photos, with each one followed by an animation showing it at different stages of compositing: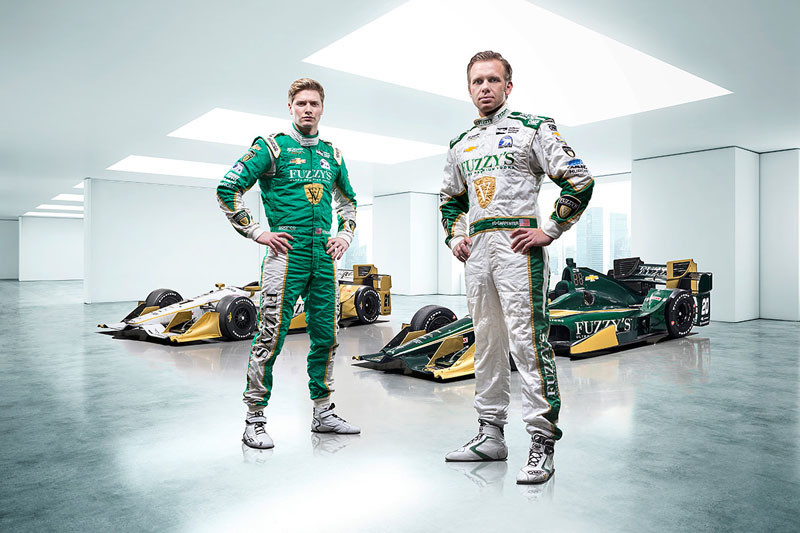 "Races like the famous Indy 500 are insane," Davis says. "The 30+ cars racing inches away from each other reach speeds up to 230mph around a 2.5 mile oval, drawing the world's largest 1-day crowd of 400,000. Four. Hundred. Thousand. PEOPLE."
You can find more of Davis' work on his website, blog, Facebook, Behance, and Instagram.